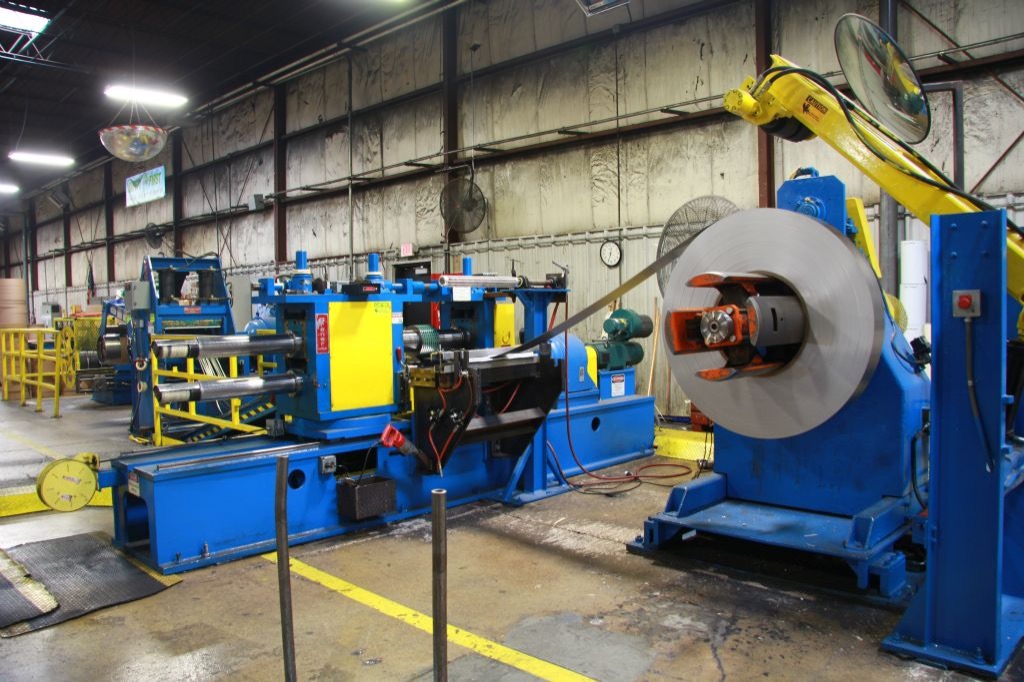 Stainless steel is one of the most renowned manufacturing materials due to its strength and mechanical properties, and it's available in several different grades. As such, it can sometimes be confusing to determine which type is best for a particular manufacturing application. The most common types of stainless steel that are used for manufacturing purposes in Rochester, New York include austenitic, martensitic, and ferritic stainless steel. Here are five crucial factors to consider when choosing the best stainless steel grades based on their applications, characteristics, and types.
Desired Corrosion Resistance
Stainless steel is usually chosen for its corrosion resistance capabilities. But different grades come with varying corrosion-resistant properties and perform differently in certain environments. For instance, 300 series austenitic stainless steel slit products perform better due to higher chromium amounts and remain unaffected to corrosion under several circumstances.
Operating Environment
The environment in which you will be utilizing a stainless steel slit coil, sheet, or roll will influence your decision when trying to determine the appropriate grade. While it may be okay to manufacture door frames with stainless steel, for instance, low-quality stainless steel may not be able to sustain high temperatures or crevice corrosion. So, it's important that you choose the grade wisely.
Mechanical Qualities
Mechanical properties including ductility, strength, and toughness should be considered when choosing an appropriate stainless steel grade in Rochester, New York. For example, grades with 10% to 30% chromium content help resist corrosion. High nickel content provides better ductility and toughness. How the material may be processed also affects its mechanical response. The overall quality will be impacted by how long the material is held at different temperatures as part of the cooling processes. Keeping in mind the aspects of different grades will help you obtain the best material for your production practices.
Magnetic Response
The elements added to the alloy determine its magnetic properties. Most steel grades are austenitic, and you will find that nickel modifies their structure, making grades like 316 and 310 non-magnetic. By adding carbon, it becomes martensitic. However, ferritic structure steel grades are magnetic due to the addition of chromium content. The 400 series, for example, is more suitable for a high magnetic response as these come with higher permeability.
Cost and Availability
While austenitic grades are costly and high-quality, ferritic grades, such as stainless steel grade 430, are the least expensive yet superior for their applications. Type 430 is resistant to numerous substances and performs better in buffed conditions. It is a versatile product appropriate for interior architectural, cooking, and decorative purposes. The cost of materials fluctuates as per market conditions in Rochester, New York; however, 400 series grades remain 50% less costly than austenitic types. It is best to partner with an experienced stainless steel supplier to help identify the most affordable yet premium stainless steel grade for your applications.
Looking for a Reliable Aluminum and Stainless Steel Supplier and Slitting Facility in Rochester, New York? NKS Can Help.
Because there are many stainless steel slit grades to choose from today, determining the one that is most suitable for your applications is essential. Every type displays distinct properties. For example, Type 304 is a general-purpose steel grade, Type 316 does well for marine equipment, Type 409 is best for automotive exhausts, Type 430 is apt for manufacturing food-grade appliances, and so on.
At NKS, we understand the value that every grade offers. Our metal fabricators have the skill and experience to produce perfectly finished stainless steel slit coils, sheets, and rolls, and ship them to your location. If you are looking to partner with a renowned and trusted metal service center offering 304, 316, 409, 420, or 430 stainless steel slitting capabilities in Rochester, New York, you can count on NKS.
Call us today at 1800-722-5029 to discuss your needs or request a quote through our website.