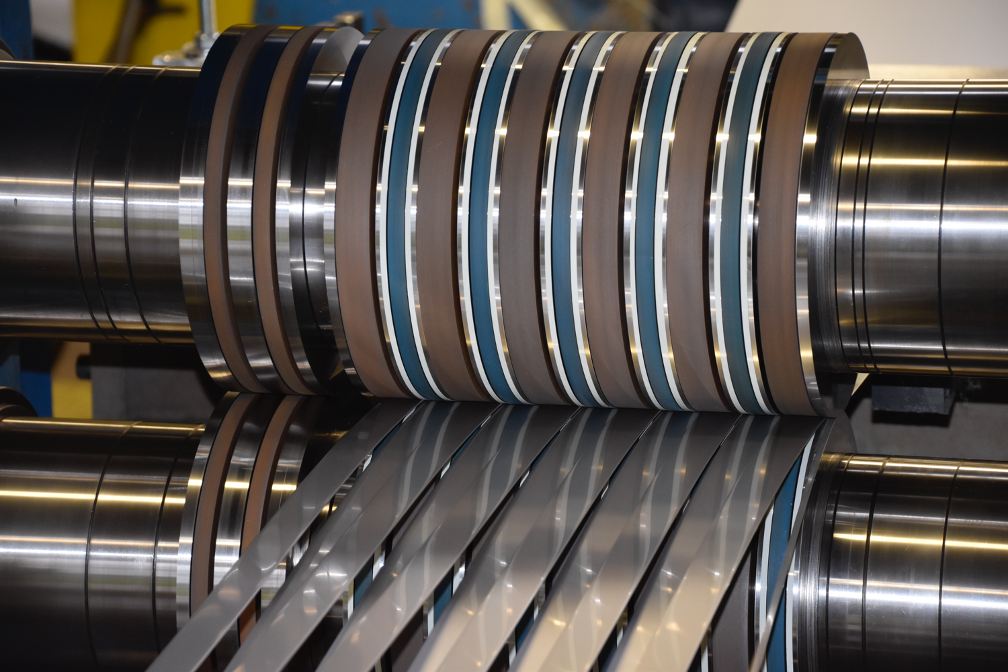 Grade 301 stainless steel (sometimes referred to as type 301ss) is a chromium-nickel austenitic steel known for its elasticity and versatility. It doesn't harden by heat treatment, and it becomes increasingly magnetic and gains higher strength with cold working. Are you interested in learning more about grade 301? This stainless steel slitting company in Seattle, Washington is going to highlight its main attributes below.
What is Grade 301 Stainless Steel?
Grade 301 stainless steel is a popular product that's suitable for industrial applications. At its core, it's a modification of Type 304 stainless steel, but with considerably less chromium and nickel to increase the work-hardening range. The resistance qualities are somewhat like type 302 and type 304 stainless steel, as it performs well in marine, outdoor, and mildly chemical conditions. If you want to know about the 304 stainless steel grade, you can read more here. You can also read our blog to learn about the distinction between type 301 and type 304 for a better understanding of the two products.
What restricts Type 301's use is the susceptibility to carbide precipitation during welding processes. But this type can achieve optimal corrosion resistance when cold working in the annealed condition.
Furthermore, Type 301 is a dependable grade and highly requested in businesses with elastic demand for raw materials. Since its initial productions, this particular grade has commonly been used in coil, roll, and strip form.
Cost-wise, when shopping for a 301ss product, it will be a fairly inexpensive purchase. How much you can save will depend on the quality you seek, the provider you contract with, time of purchase, and many other factors. Similarly, slitting costs for 301ss coils and strips will also vary based on the company you reach out to.
Type 301ss Applications
What is the typical application? Type 301 stainless steel makes aircraft structural parts, utensils, surgical devices, conveyor belts, automotive trims, and roof products, apart from various industrial items.
Nonmagnetic 301 stainless steel strips are helpful in pharmacy, food, cement, gas, power generation, and chemical product manufacturing. The strips can be pretty tough and rough offering durability while manufacturing different products. The applications for 301 stainless steel strips may further include architectural, boat, and rail parts made with a simplistic design, requiring higher wear resistance.
The 301 stainless steel coils can fabricate stainless steel springs, stainless steel feeler gauges, wires, accurate foils, and other high-strength components. Businesses dealing in shipbuilding, sugar mills, fertilizers, pumping, paints, and petrochemical products, utilize 301 stainless steel coils to engineer related products.
All in all, it shows the myriad uses that 301 stainless steel coils and strips have apart from industrial uses. Get in touch with a qualified slitting service provider for any questions you may have.
Looking for the Best 301 Stainless Steel Slitting Company in Seattle, Washington?
Type 301 stainless steel has multiple uses, and thus, it can be slit into annealed and tempered conditions to suit different manufacturing processes. As the premier 301 stainless steel slitting company in Seattle, Washington, we understand that a quality slitting job results in superior parts and equipment at the manufacturer level. That's why, when you partner with the stainless steel slitting experts at NKS, you'll receive peace of mind and superior materials.
Our slitting lines can accommodate slitting requests for all types of stainless steel and aluminum stocks (either yours or from our inventory). You can also discuss your unique project requirements one-on-one with our knowledgeable and experienced sales team. Contact us today at 1-800-722-5029 (toll-free) or request a quote online to get started.