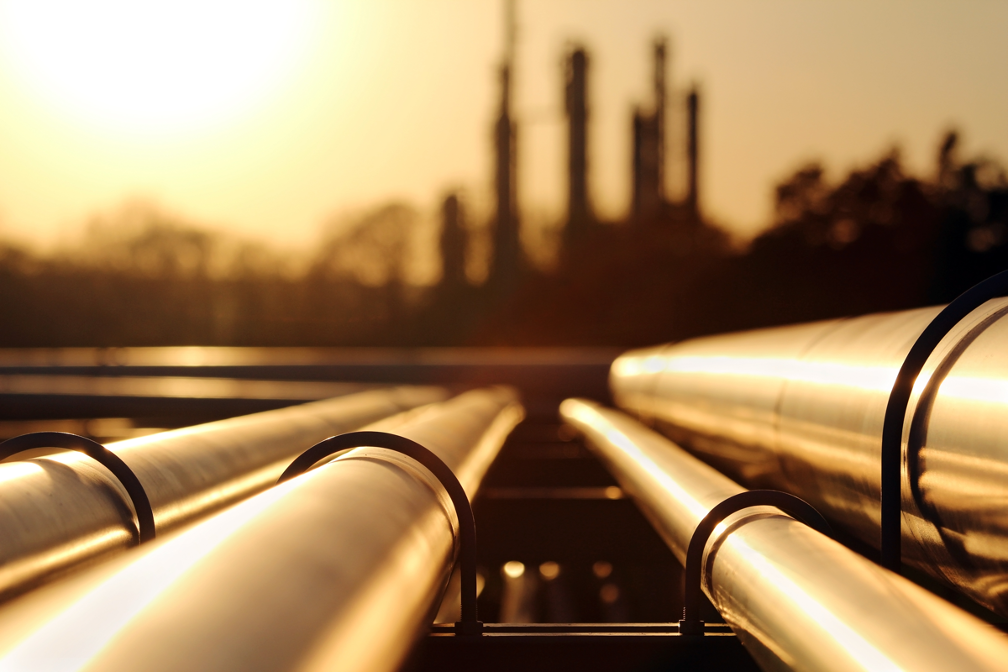 As the oil and gas industry in North America continues to evolve to meet modern-day needs, stainless steel has become a key material to ensure reliability and lasting performance. Oil and gas refining is an extensive process, and there is no doubt that stainless steel is crucial to these operations. Although several other metals also contribute to the different processes, stainless steel is one of the most popular materials. This is mainly because stainless steel is available in many different grades, allowing for greater versatility.
Below, this stainless steel slitting company in Jacksonville, Florida is going to discuss several things you'll need to know about the use of stainless steel in the oil and gas industry.
Stainless Steel in Oil and Gas Industry
The oil and gas industry makes one of the most considerable contributions to the North American economy. After all, it is a power generating source, operating in challenging environments. Its distinctive processes are very demanding as refining happens underground and extraction occurs via high-pressure tubing. The crude oil is contained in a separator vessel, after which it is supplied to the refinery pipeline. As you may know, this process takes place in a harsh environment. Thus, high performing materials, such as stainless steel, help to enhance the sustainability of the processes.
Since stainless steel consists of more than 10% chromium, it helps fight against corrosion. The presence of other alloying elements such as the following can further add to stainless steel's corrosion-resistant properties:
Carbon
Copper
Molybdenum
Nickel
Nitrogen
Titanium
These elements also add to stainless steel's overall strength, formability, and other aspects. Partnering with a reputable stainless steel slitting company in Jacksonville, Florida will help you make the most of the material for your unique needs.
Stainless steel can be used to manufacture storage tanks, flowlines, piping, overhead condensers, furnaces, fittings, valves, pumps, fractionators, separators, and heat exchangers. A few more uses include steam and gas oil strippers, overhead condensers, stabilizer trays, feed heaters, exchangers, and de-ethanizers. Some other applications also include coastal equipment, deck components, and the manufacturing of ship propellers.
What other properties make stainless steel preferable in the oil and gas sector? The metal offers several advantages, including:
Resistance to corrosion
Higher strength
Withstand high temperatures
Virtually free from maintenance
Good weldability
Stainless steel is suitable for onshore and offshore uses, as it can bear even extreme circumstances. As any experienced stainless steel slitting company in Jacksonville, Florida will tell you, making the right material choice helps ensure uninterrupted workflow and safety. For instance, grade 316, an austenitic stainless steel type, performs well in acidic environments. Duplex stainless steel works best against salt-induced corrosion. Also, grade 304 stainless steel helps prevent gas leaks or other transmission channel failures.
Many manufacturers give more preference to stainless steel due to its cryogenic toughness, reasonable work hardening rate, improved hardness, and superior flexibility. In fact, the material also possesses an aesthetic appeal. At the end of the day, all the components used in the oil and gas industry can benefit from being made of stainless steel.
Are You Looking for a Stainless Steel Slitting Company in Jacksonville, Florida?
As you can tell, stainless steel offers several advantages when used in the oil and gas industry. Some of the most popular grades utilized in this industry include Type 304, 316, 330, 430, and more. 
If you are someone in the oil and gas industry that's looking for a reputable stainless steel slitting company in Jacksonville, Florida, NKS is the company to call. As one of the most trusted stainless steel suppliers in North America, we have the equipment, machinery, and personnel necessary to meet the unique needs of your industry.
Interested in learning more? Contact us today at 1-800-722-5029 and our metal experts will be happy to discuss your project.