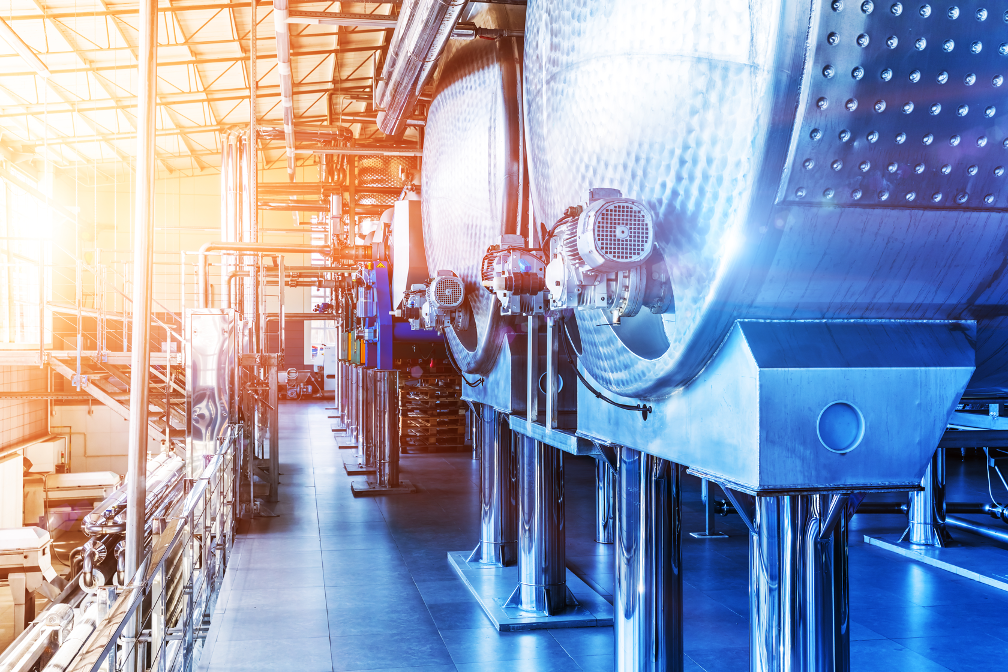 Stainless steel is a revolutionary metal that has transformed nearly every industry today. It has made previously impossible developments an everyday affair. From food processing to aerospace and medical equipment, several sectors today use this versatile metal to boost their manufacturing processes. One category that doesn't receive as much attention as others is chemical processing, where again, stainless steel is doing wonders.
Chemical processing plants operate in an extremely harsh environment to process hazardous materials. The processing expenses can get way too high without a sustainable and durable alternative to withstand corrosive and toxic chemicals. Fortunately, stainless steel is the perfect solution to accommodate the challenging needs of chemical plants.
As the top-rated stainless steel slitting company in Huntsville, Alabama, NKS works closely with clients in the chemical processing industry. We understand the unique challenges they often come across, and our goal is to help them procure the appropriate alloy to succeed at their applications. Stainless steel has several critical attributes that help it perform efficiently even in abrasive conditions. We are going to discuss these attributes below.
Stainless Steel Resists Corrosion
As any knowledgeable stainless steel slitting company in Huntsville, Alabama will tell you, stainless steel is the ideal material choice for the chemical and petrochemical industries. It is a robust and leading-edge solution for demanding applications exceeding your expectations. It can exceptionally withstand heavily corrosive substances such as acids and oxidizers and excessive heat, stress, and pressure over decades.
Stainless Steel Is Easy to Keep Clean and Maintain
Stainless steel equipment is smooth, non-porous, and can handle any type of cleaning method. This is one of the primary reasons it is used in fluid systems, as clean-up and maintenance are much more manageable. Ultimately, this minimizes overall costs, as there is no need to experiment with different cleaning techniques.
Stainless Steel Pays for Itself
Although there are affordable options, stainless steel is on the pricier side. This might also tempt many manufacturers to go with more affordable alternatives. However, if your state-of-the-art chemical lines run through shoddy infrastructure, it will only invite safety hazards. The question is, in case of a failure, how much will it cost to replace the channel because it wasn't stainless steel? Ordering high-quality materials from a reputable stainless steel slitting company in Huntsville, Alabama may be expensive, but it's worth using in a chemical plant because it pays for itself in the long run.
Applications
Stainless steel is highly versatile and adaptable. It is a popular choice for many uses in a chemical plant, including storage tanks, piping systems, pumps, heat exchangers, flowlines, separators, and scrubbers. It can be cold worked to gain even greater strength and stand up to the various needs. Combine stainless steel with austenitic alloys, and you can have the most robust metal for your unique applications at reasonable rates. Do not hesitate to contact a reputable stainless steel slitting company in Huntsville, Alabama to enquire about suitable products for your processes.
Looking for the Premier Stainless Steel Slitting Company in Huntsville, Alabama?
The storage and transportation of caustic substances in a chemical facility require safety and stability. For this reason, the strength and durability of stainless steel make it a coveted metal for the chemical processing industry.
Are you interested in ordering stainless steel that can be used in your chemical processing facility? If so, and if you're looking for the top-rated stainless steel slitting company in Huntsville, Alabama, National Kwikmetal Service is the company to call. At NKS, we carry various grades of stainless steel in stock to meet different needs. If you have a custom order, we can accommodate that too. 
Contact the professionals at NKS today at 1800-722-5029 to discuss your project.