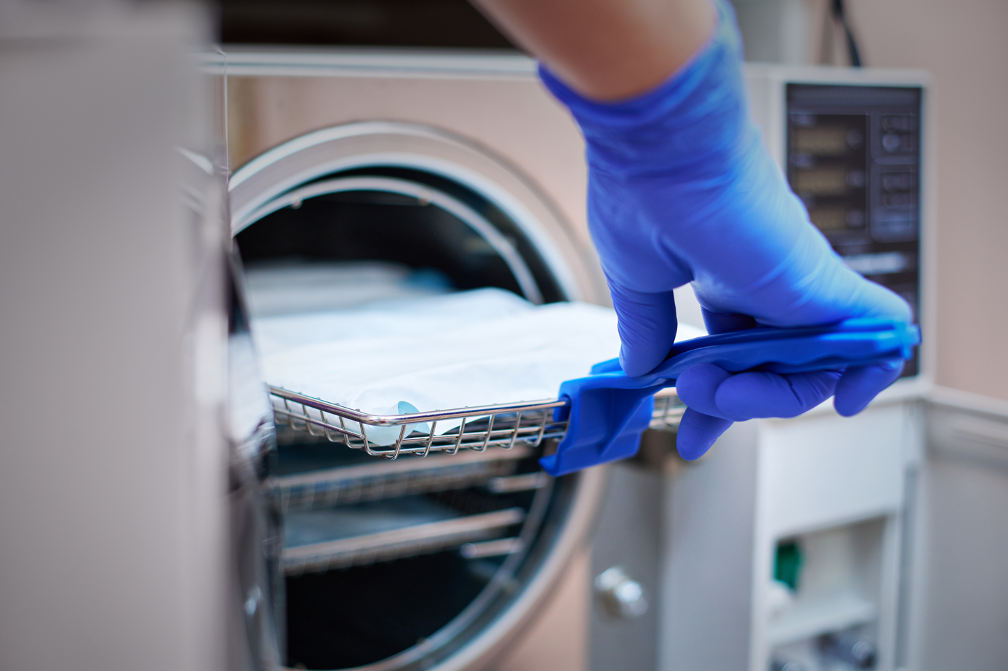 Stainless steel is used in a wide range of medical applications today. This is due largely to the fact that medical-grade stainless steel is an economical and versatile material.
Are you interested in learning why stainless steel is such a popular material in the medical industry? If so, you've come to the right place — this stainless steel slitting company in Birmingham, Alabama is going to explain below.
Why is Stainless Steel Used in the Medical Field?
Stainless steel is the preferred material for manufacturing many types of medical appliances and devices for several reasons. Medical-grade stainless steel offers the following characteristics:
Durability
Mechanical properties
Great biocompatibility
Excellent forming properties
Body fluid corrosion resistance
Low production costs
In addition, medical-grade stainless steel is different from industrial-grade materials. It can:
Perform in demanding applications
Maintain strict hygiene standards
Allow greater precision
Enable healthcare facilities to function optimally
Stainless steel medical appliances exhibit the following features:
Offer greatest hygiene value
Resistant to abrasion
Have unmatched structural strength
Remain impact resistant
100% recyclable
Applications of Medical-Grade Stainless Steel
Stainless steel serves as the foundation in a wide range of medical applications. In dentistry, for example, medical stainless steel can make dental implants or auxiliary devices. In orthopedics, the metal can produce artificial joints. For the cardiology segment, you can produce stents, etc. In vascular therapies, stainless steel wires are found in angioplasty and diagnostic catheters. These are just some of the modern uses of stainless steel in the medical field.
When you work with a reputable stainless steel slitting company in Birmingham, Alabama, you can order stainless steel that is intended to be used for specific parts — such as nails, needles, plates, brackets, springs, screws, and crowns. Things like chairs, tables, washing sinks, countertops, scrub sinks, soap dispensers, trays, and bed rails are all possible due to stainless steel's versatility.
One thing to note here is that, to avoid the harmful effects of nickel, many manufacturers are coming up with nickel-free high-nitrogen stainless steel variants. However, the production cost of low-nickel or nickel-free medical stainless steel appliances is pretty high.
What Type of Stainless Steel Is Most Suitable?
Type 302 stainless steel was the earliest medical metal utilized for its strength and corrosion resistance. However, grade 304 stainless steel is a commonly used medical-grade product today. It is tough, durable, and resistant to corrosion. The composition contains around 18% chromium and 8% nickel. Adding low levels of carbon and manganese further makes it resistant to oxidation, sterile, and easy to clean.
Researchers back in the 1950s added molybdenum to type 302 to manufacture 316 and 316L stainless steel. Since then, grade 316 has been a common choice for surgical implants and is a recognized product for manufacturing medical appliances.
Grade 316 stainless steel is also referred to as marine grade steel or surgical stainless steel. It exhibits excellent strength and corrosion resistance properties. Plus, depending on which stainless steel slitting company in Birmingham, Alabama you work with, grade 316 components are often more economical to produce. 
Equipment that must perform under pressure is often made from austenitic stainless steel, particularly grade 316. It is also helpful in applications where metallic contamination needs to be minimized.
In addition to that, martensitic stainless steel grades 420 and 440 are also beneficial for manufacturing biomedical cutting instruments due to their hardness coupled with high corrosion resistance properties. This type of steel is a high carbon steel alloy with chromium and is slightly magnetic. If you are looking for stainless steel that has a unique composition, a reputable stainless steel slitting company in Birmingham, Alabama can help.
Looking for a Stainless Steel Slitting Company in Birmingham, Alabama?
If you are looking for a stainless steel slitting company in Birmingham, Alabama that works with manufactures in the medical industry, National Kwikmetal Service is the company to call. We offer several different grades of stainless steel that are perfectly suited for a wide range of applications in the medical field. Contact us today at 1.800.722.5029 to get started.