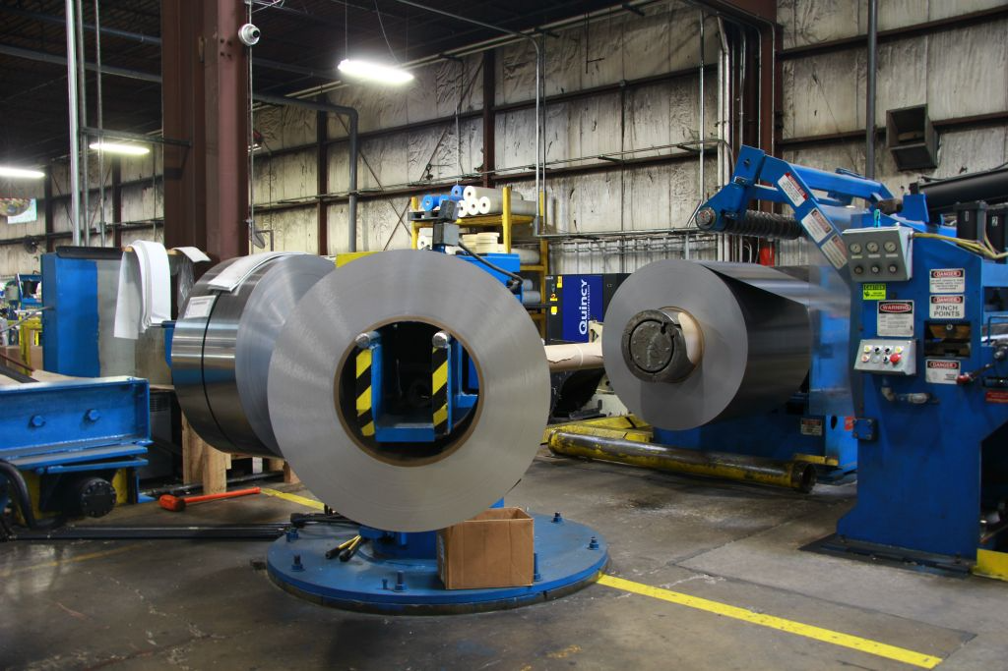 The use of stainless steel coil has become increasingly popular in the medical field in recent years, especially in making high-quality and sterile medical devices and equipment. Stainless steel offers excellent corrosion resistance, long-term durability, and good mechanical properties, which are just a few of the characteristics that make it well-suited for medical applications.
Are you interested in learning more about the use of stainless steel coil in the medical field today? This stainless steel slitting company in Austin, Texas is going to discuss some of the key things you should know below.
Why Stainless Steel?
There are several reasons why stainless steel is seen as the material of choice for medical applications or the healthcare sector in general. Medical equipment and furniture are subjected to heavy use and require a sterile metal that is also durable. Stainless steel is highly resistant to rust, even in the harshest of circumstances. In addition, it is easy to clean and is hygienic. For these reasons, stainless steel can offer continuing value in places like hospitals or clinics.
Applications of Stainless Steel in Healthcare
When lives are literally at stake, using the right metal is essential. Incorrect processes and material use can lead to unimaginable disasters and punitive legal actions. For this reason, it is crucial to find reliable metals from a stainless steel slitting company in Austin, Texas that can handle the extreme needs of the healthcare industry.
The use of stainless steel isn't just limited to surgical equipment and other tools. There is much more to the use of this metal in the healthcare industry. Common applications include, but aren't limited to, the following:
Ancillary objects like sinks, bowls, countertops, etc.
Cabinets and tables
Food trays and other utensils
Implant devices (temporary and permanent insertion)
Operating tables and beds
Surgical equipment like needles, precision tubing, mandrels, wires, catheters, curettes, plates, etc.
Waste containers
Wheelchair and walkers
Healthcare objects made of steel can be thoroughly sanitized and are not impacted by corrosive fluids. These work excellently even in saline conditions, such as inside the human body. If you are a business dealing in medical products, a reputable stainless steel slitting company in Austin, Texas can help you with your manufacturing needs. Many Austin manufacturers also use platinum and titanium to fabricate medical instruments. However, these alternatives are expensive, whereas stainless steel proves to be more cost-effective. When you hire the services of someone dependable, you can ultimately offer long-term value to your end customers.
The Bottom Line
Stainless steel is a durable, sanitary, and nonporous metal that is invaluable in healthcare. The metal can resist a number of chemicals, extreme temperatures, and corrosion. In addition, it can be fabricated into numerous forms, including stainless steel coil, sheet, plate, etc. If you are looking to manufacture stainless steel medical appliances, it's important to partner with a certified stainless steel slitting company in Austin, Texas that can provide quality raw materials and excellent customer service.
Looking for a Stainless Steel Slitting Company in Austin, Texas?
Are you looking for high-quality stainless steel coils that can be used to produce medical devices, equipment, implants, etc.? If so, and if you're looking for the top-rated stainless steel slitting company in Austin, Texas, look no further than the experts at National Kwikmetal Service.
Our metal experts at NKS have been in the business for decades, and we know how to cater to the ever-evolving needs of medical appliance manufacturers. Contact us today at 1800-722-5029 to discuss your needs.