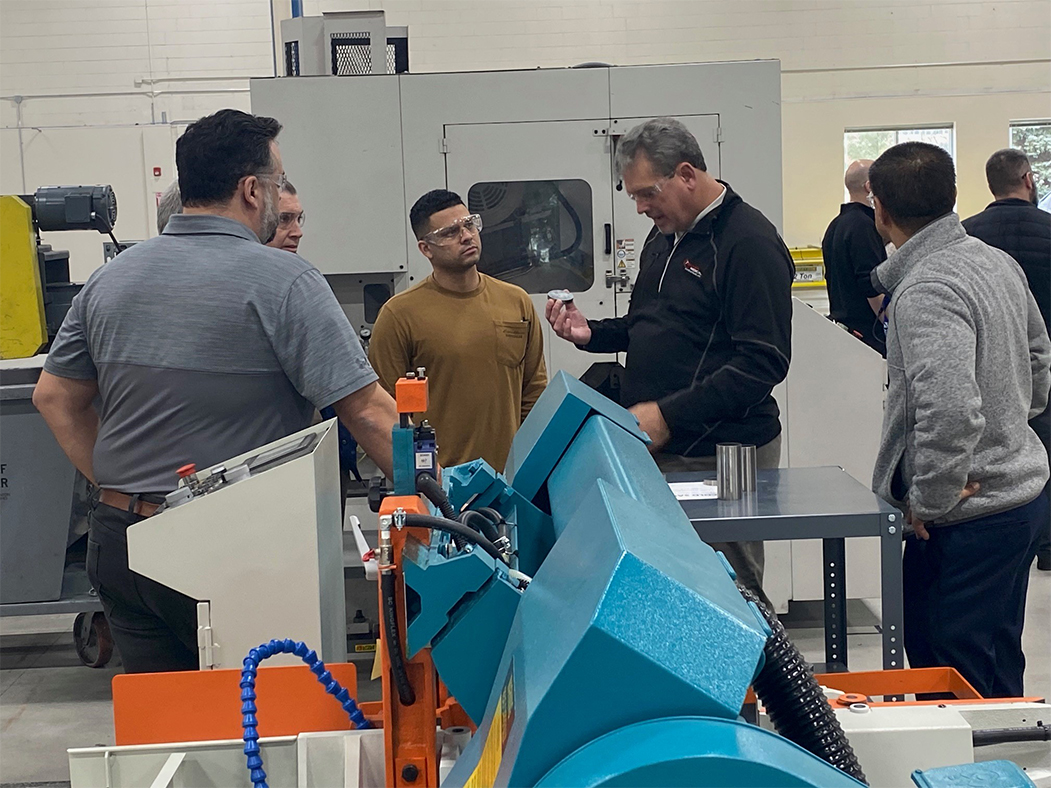 A big THANK YOU to all those who attended our first Open House at Banner Industries' new location in WINDSOR, Connecticut and a special shout-out to our newly formed team in Windsor, Bryce Rockwell, Eva Stafford, Heather Veilleux, Kristin Brown, and all the other members in the plant.
We also had several Banner Regional Sales Managers and senior management on hand to explain the centerless grinding, waterjet cutting, and warehouse operations to the many guests that showed up to see for themselves what this was all about.
A catered lunch followed the tour, with plenty of opportunity to answer all the questions about the centerless grinding process, the cost-saving potential that the waterjet cutting equipment can offer, and the quick response and delivery that the Windsor location can provide to our customers in the North East region.
As a memento, everyone in attendance received a custom Banner companies' logo coaster set, specially created on the new waterjet machine.
In addition to customers, it was great to meet representatives from the Economic Development department for the City of Windsor, Advance CT and the Aerospace Components Manufacturers Association (ACM).
Banner Industries' Windsor CT is now officially open and up and running. If you couldn't make the Open House, please plan on stopping by in the near future.