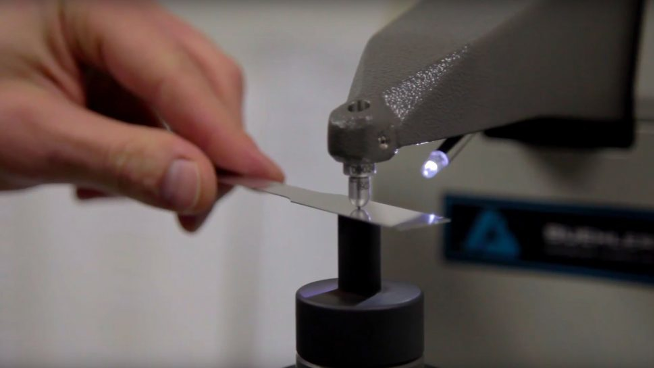 Each metal, including aluminum and stainless steel, makes up around 75% of all the Periodic Table elements. However, they vary in their melting point, corrosion resistance, electrical conductivity, strength, and several other properties due to altered compositions.
Different processing methods and compositions are why every metal can be made into various forms — the possibilities are endless.
Today, steel alone consists of thousands of variants. These include stainless steel, carbon steel, silicon steel, duplex steel, and more. Additionally, these can be in coil form, cast, forged, or wrought, and they can also be coated/heat treated. The mechanical and physical properties of steel may be altered with other elements, or through various processing techniques to improve toughness and hardness.
Because there is so much variation, there are companies out there that specialize in testing the properties and characteristics of every type of metal. We are going to review these services below.
Metallurgical Testing Services in Houston
Since the industrial revolution, steel metallurgical analysis has been quite prominent. In simple words, metallurgical testing provides information on the structure and composition of the alloy or metal samples.
Metallographic examination, or metallographical analysis, is the process that tests the material's hardness, tensile strength, compression strength, Charpy impact strength, fracture toughness, bend testing, elongation, elastic modulus, and stress rupture strength. Some other examinations may include testing the metal's corrosion resistance, density, weldability, electrical conductivity, thermal conductivity, particle size, and more.
This understanding helps manufacturers gain deeper insights on how they can use the metal to make more consistent and reliable goods.
NKS Capabilities & Equipment
When metals like steel or aluminum are supplied to different industries, it's essential to meet the designated specifications for achieving the intended purposes. In these circumstances, having an on-site metallurgical lab helps us make sure the products meet our customer's exact requirements.
At National Kwikmetal Service, our metallurgical experts are specialized in this very process. We understand what processes a metal must go through before it's ready to be shipped out.
We're fully equipped when it comes to metal testing. Each metal testing procedure is performed by qualified metallurgists and in compliance with the ASTM standards. A few necessary tests that our metallurgists at NKS perform include tensile, hardness, corrosion, bend, surface finishing, and chemical analysis. Plus, we also offer off-site metallurgical testing services in Houston.
We use nothing but cutting-edge, industrial-grade testing equipment that is reliable and accurate. Our equipment includes the following:
Instron Tension Tester – For determining elongation, tensile, and yield
Spectromaxx Metal Analyzer – For determining chemical compositions
Buehler Rockwell Tester – For testing hardness
Mitutoyo Profilometer – For defining the strip surface characteristics
This high-quality equipment allows for a quicker turnaround time when urgency is paramount. Each report is data-rich and includes clear descriptions of the examinations. For more information, you can get in touch with NKS professionals. We give 100% effort to exceed our client's expectations during every phase of the manufacturing process, including metallurgical testing.
Contact NKS For Fast, Accurate, & Economical Metallurgical Testing Services in Houston
Each of our facilities has skilled and specialized metallurgists on board to cater to our clients' specific needs and guarantee satisfaction. They are trained to perform accurate tests, effectively operate the testing equipment, and make proactive suggestions. Our in-house testing services are typical for complex projects.
Feel free to call us at 1800-722-5029 or ask our metallurgists if you have any questions or want to send feedback. We're always ready to provide advice to our customers on the challenges they may be facing while choosing a proper stainless steel or aluminum grade. You can also request a quote online, and we'll get back to you on how our team can help you make a difference.