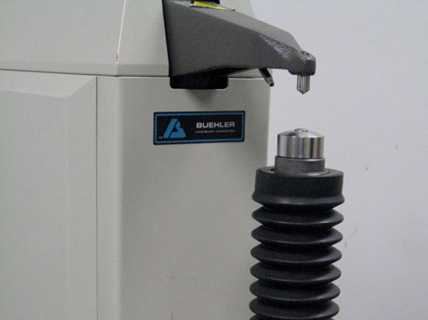 To make sure that performance meets expectations, we at National Kwikmetal Service have a metal testing facility for identifying and detecting imperfections in both ferrous and non-ferrous metals. Today, metallurgical testing is crucial and is practically used in every sector, covering a wide range of services. But at NKS, we utilize a selection of advanced techniques and equipment to identify the material type, potential defects, as well as any processing errors before the actual production.
Houston Metallurgical Testing is Accurate, Fast, and Economical at NKS
We have highly trained metallurgists on board at each of our facilities who are certified to operate the equipment properly. They perform metallurgical tests and analyses to make proactive suggestions. Based on this, the risk of having poor quality materials is greatly reduced, making the supply much safer and durable. On-site testing services are ideal for larger or more complex projects, which often brings down the test times significantly, particularly for urgent projects. On the other hand, off-site testing services are also available, but they generally take longer to perform.
At our in-house metallurgical testing lab, we work in compliance with all ASTM standards, so the metals are chosen according to the intended applications of our customers.
Testing Capabilities
All of our metallurgists are experienced in corrosion and destructive testing techniques to assist your project — no matter how big or small it may be. Thus, a few important tests include:
Tension Testing – ASTM E8 for steel and AST M B557 for aluminum
Bend and Flexure Testing – ASTM E290
Surface Finish Testing – ASME B46.1
Hardness Testing – ASTM E18
Chemical analysis – Emission Spectroscopy (OES)
Chemistry (stainless steel 200, 300 and 400 series) – ASTM A751 and ASTM E1086
Chemistry (1000, 2000, 3000, 5000, 6000 and 7000 series aluminum) – ASTM E1251
We are just a click away if you would like any additional information on our metallurgical testing services.
Metallurgical Testing Equipment
Since we employ advanced technologies, these help us in offering the best product to our customers. The testing equipment provides a full spectrum of examinations. This, in turn, allows us to maintain the accuracy and reliability of the tested data.
Starting with the Instron 11.25KN Tension Tester, we deploy this one for tensile, yield, and elongation tests. SPECTROMAXx M BT Metal Analyzer is the second one that determines the chemical composition of 200, 300, and 400 series stainless steel. Next is the Buehler Macromet 5121 Rockwell Tester that allows us to carry out Rockwell A, B, and C tests. And, to finally sum up the list and ascertain the characteristics of the strip surface, we utilize the Mitutoyo Profilometer.
Contact NKS Today for Metallugical Testing Services in Houston
NKS provides fast and precise metallurgical lab testing. All completed test reports are promptly sent over by email, covering all the critical areas that exhibit the integrity of the material and tell us whether or not it is compromised.
We have been serving our customers for the last three decades, and we have always been committed to meeting your expectations. Our exceptional customer service is what sets us apart from the rest! Also, considering that times are tough, and we may all be finding a safe space in isolation, NKS is an essential business that's determined to fulfill each and every request from our customers. We are open, accepting orders, and trying our best to accommodate your needs in the best possible manner.
Please feel free to call or visit our website for more information on our metallurgical lab work, or request a quote to find out how NKS can help you with your next project!