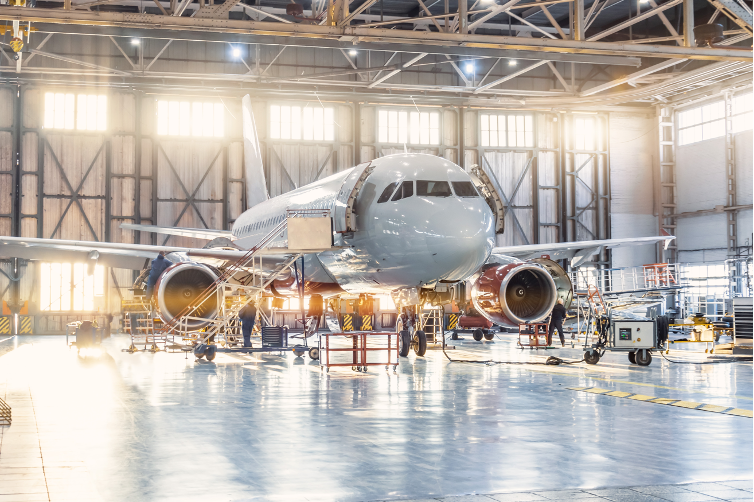 When it comes to aluminum and stainless steel, both metals cater to a wide range of applications, including aerospace and aviation. Back in 1903, lightweight aluminum was essential for use in aviation and aerospace purposes. Today, it accounts for 20% of use in aviation, but it's still considered to be the ideal material for aerospace applications. Below, this stainless steel and aluminum slitting company in St Paul, Minnesota is going to explain the differences between the two materials as they pertain to the aviation and aerospace industry.
Aluminum vs. Stainless Steel: How Do They Differ?
Aluminum and stainless steel may look similar, but they perform differently.
Aluminum isn't as strong as stainless steel. In fact, it's only one-third of the weight of stainless steel, which makes it suitable for aircraft applications. Aluminum is also better in terms of thermal conductivity, and it's much more affordable than steel.
Steel contains chromium, copper, iron, manganese, and nickel, which combine to give the material strong corrosion resistance properties. However, aluminum gets its corrosion and oxidation resistance properties due to its passivation layer.
Stainless steel is easy to weld, unlike aluminum. However, the workability of steel is relatively more rigid than aluminum, which is easier to cut and form due to its soft and non-abrasive composition. Aluminum is also a good conductor, whereas stainless steel has poor electrical conductivity.
The Use of Aluminum in Aviation and Aerospace Applications
Aluminum is a soft, non-magnetic, and silvery-white malleable metal that is highly conductive and low-density. It is a universally utilized non-ferrous metal that is always alloyed to improve its mechanical properties.
The popularity of aluminum may be declining in certain industries, but it's essential to producing aircraft components. It can be machined and processed quickly to manufacture fuselage, rudder, wing panes, engine turbines, exhaust pipes, floors, doors, cockpit instrumentations, and more.
While quite tough on its own, aluminum can further be strengthened by alloying with metals like manganese, magnesium, and zinc.
In addition, several aviation components are purely cosmetic, but some require specific characteristics for better functionality. Different aluminum alloys, including 7075, 7475-02, and 6061, can be employed to fabricate aerospace parts due to their fatigue resistance, flexibility, and great strength.
Aluminum has always been widely used in the aviation and aerospace sectors. The industries, however, have broadened their horizons and now make use of a broad range of materials. Because aluminum is lightweight, economical, and corrosion-resistant, it remains a significant resource for the aerospace sector.
Use of Stainless Steel in Aviation and Aerospace Applications
Stainless steel is an iron-based alloy that's a popular material in applications that demand low maintenance, corrosion resistance, strength, and luster. However, since stainless steel is heavier than aluminum, it has a limited use in aviation and aerospace applications.
Nevertheless, stainless steel parts can handle more stress, impact, wear and tear, and vibrations. For this reason, the metal is popular for producing components such as actuators, fasteners, and landing gear parts.
Stainless steel is making headway, mainly with grades 301, 304, and 316. SpaceX Starship, a spacecraft designed for interplanetary travel, also features grade 301 stainless steel, as this material is the ideal choice for enduring severe atmospheric changes.
Partner With the Top-Rated Stainless Steel and Aluminum Slitting Company in the St Paul, Minnesota Area
At our stainless steel and aluminum slitting facility, we have a massive inventory of high-quality aluminum that is ideal for use in the aviation and aerospace industry. We provide high-quality aluminum and stainless steel sheets, rolls, and coils that are custom cut to your exact specifications. For the best stainless steel and aluminum slitting services in the St Paul, Minnesota area, look no further than National Kwikmetal Service.
To learn how NKS can help your business, contact us today at 1800-722-5029 to speak with one of our representatives.