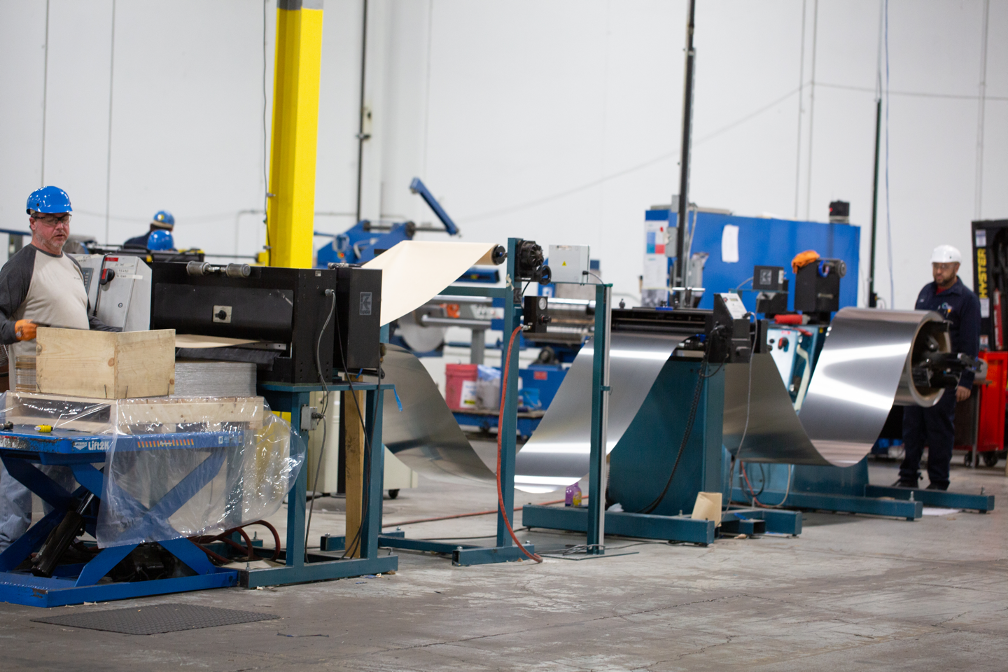 In a sense, today's world is shrinking. Technological advancements are creating a global marketplace where manufacturers can get the metal products they need from anywhere in the world. But just because that is possible, that doesn't mean it's also feasible.
Considering your service provider's location is crucial when sourcing the best metal products for your manufacturing processes. By partnering with a metal service center that is close to you in proximity, you can ultimately boost your company's performance, productivity, and profits.
Below, we are going to discuss some of the benefits of working with an aluminum slitting company in Seattle, Washington that is local to your area.
Saves Time
When you are looking for an aluminum slitting company, the location of your supplier is crucial. Working with a local service provider helps you save a lot of time and stress. You can quickly obtain your products, put them into production, commence your sales much faster, and start generating revenue. The time factor becomes even more critical when operating a high-volume business.
Reduces Expenses
When you are working with someone located in proximity, not only does it save you time, but also expenses. Shipping costs are reduced significantly, and you will be less likely to deal with delays and other shipping issues. Some aluminum slitting companies in Seattle, Washington can also guarantee next-business-day deliveries, depending on the size and complexity of the order.
Offers Greater Control
The more distant you are from your production materials, the less control you have over your orders. Conversely, the closer you are to the components of your supply chain, the more you can address concerns and meet your business needs. Face-to-face visits allow you to forge better relationships with your material partner and communicate well throughout the time.
Provides Better Flexibility
The closer your chosen metal service center, the more flexibility you can maintain with the processes. Local suppliers can deliver your orders quickly, and they can work on your needs with better clarity. Plus, it is often easier to coordinate with them.
Benefits the Community
When you are choosing someone from overseas, it adds to their economy. But when your partner with a local aluminum slitting company in Seattle, Washington, you are, in a way, investing in your community. It is a big boost for the local economy, and for the people who are living and working there.
Helps the Environment
How does preserving the planet come into the picture? When you are localizing your supply chain, there are bigger possibilities for preserving the environment. When you work with a local aluminum slitting company in Seattle, Washington, there will be fewer shipping and storage efforts, which helps reduce energy consumption and hazardous emissions. In turn, it contributes to green manufacturing, builds customer confidence, and works to boost brand awareness.
Accelerates Your Product Launches
Timely deliveries of your orders allow you to expedite your production processes and launch your final products right on schedule. There is transparency in communication, and you can resolve issues. This ultimately helps you meet and exceed your customers' demands.
Looking for a Reputable Aluminum Slitting Company in Seattle, Washington?
Now that you are aware of the benefits of partnering with a metal service center that's close to your facilities, are you ready to find a supplier in your area? If so, and if you're looking for the best aluminum slitting company in Seattle, Washington, look no further than the experts at National Kwikmetal Service (NKS). All our processes take place at our in-house facilities to save you time, money, and stress. Contact us today at 1-800-722-5029 to learn how we can help.