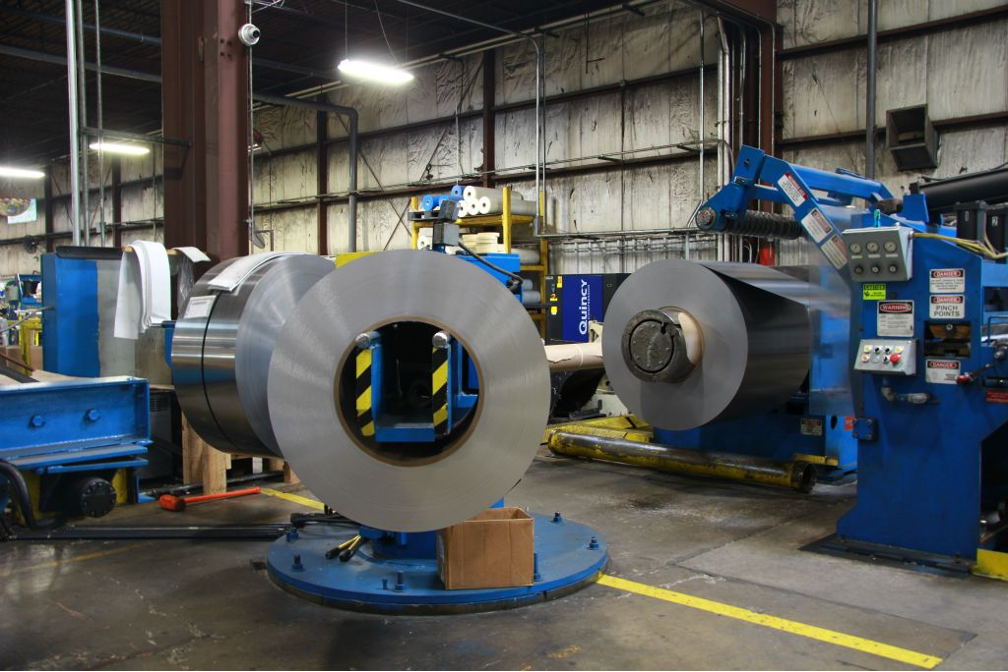 Do you work for a manufacturing business that deals mainly with aluminum products? Are you looking for a reputable and reliable aluminum slitting company in Philadelphia, Pennsylvania? Finding the right company can be a challenge since there are so many service providers, each with their own advantages and limitations. If you do not choose the right metal service center for your project, you might end up experiencing delays or quality issues.
To avoid these issues, manufacturers across all industries choose National Kwikmetal Services as their go-to metal supplier for both large-scale and small-scale projects. We focus on the proper handling of aluminum, and we know how to meet our clients' needs. But what else sets us apart? We are going to explain below.
Quality Is Our Priority
Delivering aluminum slit coils and sheets at the quality our clients expect has become a vital part of our operations. The mills we source our materials from understand the standards we have in place, and that advantage is something we directly pass on to our customers. Budget constraints may be an issue for some clients. Yet, we ensure the product you receive performs satisfactorily and complies with your applications. So no matter your needs and circumstances, you can have the peace of mind that your metal will be of superior quality at its price point.
We Provide Honest Lead Times
As the most trusted aluminum slitting company in Philadelphia, Pennsylvania, on-time deliveries are part of our core business standards. We understand that your projects cannot wait or be delayed. You, too, have deadlines to meet. Therefore, we promise the quoted lead times will be met at all costs. In case of an emergency, you will be kept informed with the delivery window to ease any pressure on you.
Expertise in Metal Processing
Most operators at our state-of-the-art metal processing facility have years of experience under their belt. Each individual has mastered the craft, delivering precise tolerances, correct measurements, lustrous finishes, and no imperfections. We provide expertly processed aluminum that is ready to use for your unique applications as soon as it arrives at your facility.
We Can Accommodate All Project Sizes
NKS is a renowned aluminum slitting company in Philadelphia, Pennsylvania, and we have the capabilities to take on projects of any size. Whether it's a single box order or something that fits a semi-truck, we can effortlessly accommodate your needs. We never charge hidden fees, never compromise on quality, and always strive to provide on-time deliveries.
We Care About Customer Service
In urgent need of high-quality aluminum coils or sheets? The last thing you would want is to deal with unresponsive or uncooperative service reps. That isn't how the NKS team works. Our commitment to offering unparalleled customer service is part of what makes us the best aluminum slitting company in Philadelphia, Pennsylvania. We take the time to help you understand your choices, provide accurate estimates, and make the process as stress-free as possible. So, whether you are a new or a returning client, you can expect practical and results-oriented interactions each time.
Looking for a Professional Aluminum Slitting Company in Philadelphia, Pennsylvania?
Are you a manufacturer in the Philadelphia area who is looking to purchase high-quality aluminum? If so, you've come to the right place. As the top-rated aluminum slitting company in Philadelphia, Pennsylvania National Kwikmetal Services can meet all your unique needs.
Not sure which grade of aluminum is right for your needs, or how much to order? Our experts will be happy to discuss your project and help you decide. Contact us today at 1800-722-5029 to get started.