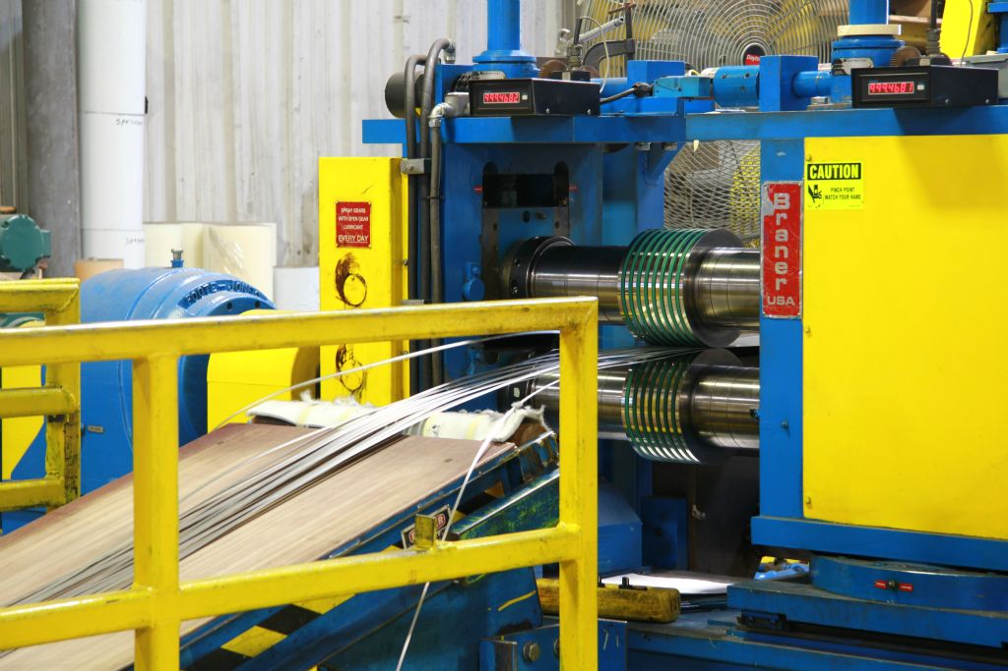 Nameplates play a crucial role in a lot of different sectors. Special metals are used to produce nameplates that can withstand extreme weather conditions, abrasive chemicals, industrial solvents, humidity, and even saltwater immersion. While stainless steel can sometimes be used to manufacture nameplates, aluminum is typically the preferred material for several reasons.
Below, this aluminum slitting company in Redmond, Washington is going to discuss everything you'll need to know about nameplate quality aluminum.
What Are Aluminum Nameplates?
Aluminum nameplates are typically used to display critical information such as equipment data, safety warnings, and product titles. One of the significant benefits of nameplates is that these provide increased visibility in circumstances where even temporary identification might not work. Plus, when you partner with a reputable aluminum supplier in Redmond, Washington, you can fully customize your nameplates to meet your unique demands.
Common Applications
Some of the sectors that frequently prefer aluminum include aerospace, defense, energy, manufacturing, industrial, and transportation.
Predominantly, the aerospace sector relies on aluminum to fulfill unique plating demands and comprehensive standards. Aircraft placards are where you can find these most often.
On the other hand, military and defense authorities might require nameplates to provide clear labeling around destructive weapons.
In many industries, nameplates are used to promote brand names. These also help create a safe environment for employees/operators working in dangerous situations.
Organizations with heavy machinery, dangerous working conditions, and electrical applications might also rely on similar identifications for safety purposes.
Why Choose Aluminum Over Other Metals?
Aluminum is durable, resistant to moisture, and can hold up well even in the harshest of environments. Aluminum nameplates are highly versatile, rust-resistant, as well as tarnish-proof. Also, these are known for their significant strength to weight ratio. If your applications necessitate better stability but minimal weight, aluminum can be your go-to choice.
The metal is easy to shape, and it's also practical to use for nameplates. Aluminum nameplates can be embossed, engraved, etched, stamped, and screen printed. You can create asset badges, barcoded nameplates, decals, fire door plates, and identification tags.
As a reputable aluminum slitting company in Redmond, Washington will tell you, aluminum also has greater scope for customization. Its silvery-white support offers a polished appearance and can uniquely show high contrast text and colors.  Aluminum can also be anodized or coated to counterattack chemical environments. Overall, aluminum is a great option for those who want to produce nameplates that are built to last. With that said, it's important that you consider your specific applications to make sure you choose the right material.
Are You Looking for an Aluminum Slitting Company in Redmond, Washington?
Aluminum nameplates are continuing to grow in popularity, and they perform quite well across numerous applications. If you are looking to manufacture nameplates for badges, branding, facility signage, or any other purpose, it's important that you choose a base material that is well-suited for your needs.
As the premier aluminum supplier in Redmond, Washington, NKS provides nameplate quality raw and coated aluminum in both small and large quantities. Customer satisfaction is our promise, and we always go the extra mile to meet our clients' expectations. When you partner with NKS, you will not only have access to the highest quality materials, but with our best-in-class shipping capabilities, you will also receive them in a timely manner. Our lead time ranges from a week to four weeks, depending on your chosen material.
Ready to get started? If so, and if you are looking for the most trusted aluminum slitting company in Redmond, Washington, look no further than National Kwikmetal Service. Our aluminum coils are available in a wide range of finishes, coatings, widths, and thicknesses. Contact us today at 1-800-722-5029 to learn how we can help.