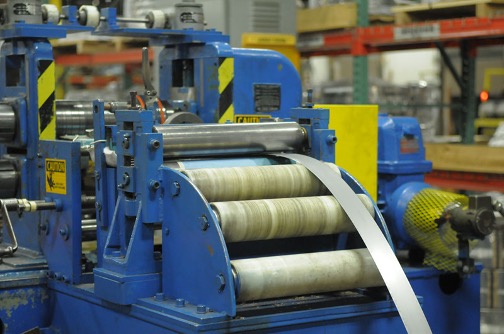 Aluminum is the third most common element in the Earth's crust, and it's an abundantly available metal worldwide. It is often referred to a "magical metal," and it's the material of choice for many fabricators across multiple industries. This is because aluminum offers manufacturers the ability to incorporate modern features and durability into their products that most property owners are looking for.
Aluminum is known for its use in a wide range of applications, including high-rise buildings, power lines, aircraft or spacecraft components, ships, consumer electronics, and household or industrial appliances. But how does it hold up when it's used around the house in products like doors and windows? This aluminum slitting company in Orlando, Florida is going to explain below.
Aluminum Windows and Doors: A Quick Overview
Aluminum windows and doors may look contemporary, but they offer a timeless appeal. The aluminum window market is growing steadily, and it's projected to be worth $78.78 Billion by 2030. The rise in the use of modern-day aluminum around the world is largely due to its unmatched chemical, mechanical, and physical properties. But what makes aluminum such a sought-after material when it comes to doors and windows?
As any knowledgeable aluminum slitting company in Orlando, Florida will tell you, aluminum has several desirable characteristics — it is lightweight, resistant to corrosion, non-toxic, and highly malleable and ductile. Not just that, but it's also sturdy, decorative, odorless, conductive, and can easily be made into frames. It is also 100% recyclable, has high tensile strength, is durable, and readily forms alloys to improve its physical characteristics.
Because aluminum is also fireproof, it adds an element of safety when used in residential settings. Aluminum can brace rain, wind, and harsh sunlight exceptionally well. It allows the product to remain intact for much longer, and it is less likely to warp, swell, discolor, or rot. Plus, when you order it from a reputable aluminum slitting company in Orlando, Florida, aluminum is a relatively affordable material. 
Today, aluminum is not just used to construct doors and window frames, but roofs, siding, HVAC systems, foil insulation, and solar panels are also being increasingly made with aluminum. The metal is easy to handle — hence it can be cut, curved, pounded, and folded into many shapes and styles. 
Aluminum is an excellent, long-term investment. Windows and doors made with aluminum offer superior thermal efficiency to meet energy efficiency benchmarks. You can also use the anodizing process to further protect aluminum windows and doors from harsh weather conditions. 
With so much to offer, no wonder why more and more tradesmen are choosing aluminum windows over other window materials.
If you are a manufacturer that is looking for a reputable aluminum supplier, look no further than National Kwikmetal Service. We have a proven track record of providing top-class materials for applications that span across numerous industries, and we would be more than happy to work with you.
Looking for the Best Aluminum Slitting Company in Orlando, Florida?
Are you a window or door manufacturer that's looking for a reliable aluminum supplier? If so, National Kwikmetal Service is the company to call. As the most trusted aluminum slitting company in Orlando, Florida, we can stock a wide range of aluminum products for manufacturing purposes. Some of our popular aluminum products include nameplate quality raw aluminum, nameplate quality coated aluminum, anodized sheet and coil stock aluminum, and more.
Not sure which type of aluminum is best for your manufacturing purposes? Our metallurgists will be happy to assist you. Contact us today at 1-800-722-5029 to get started.