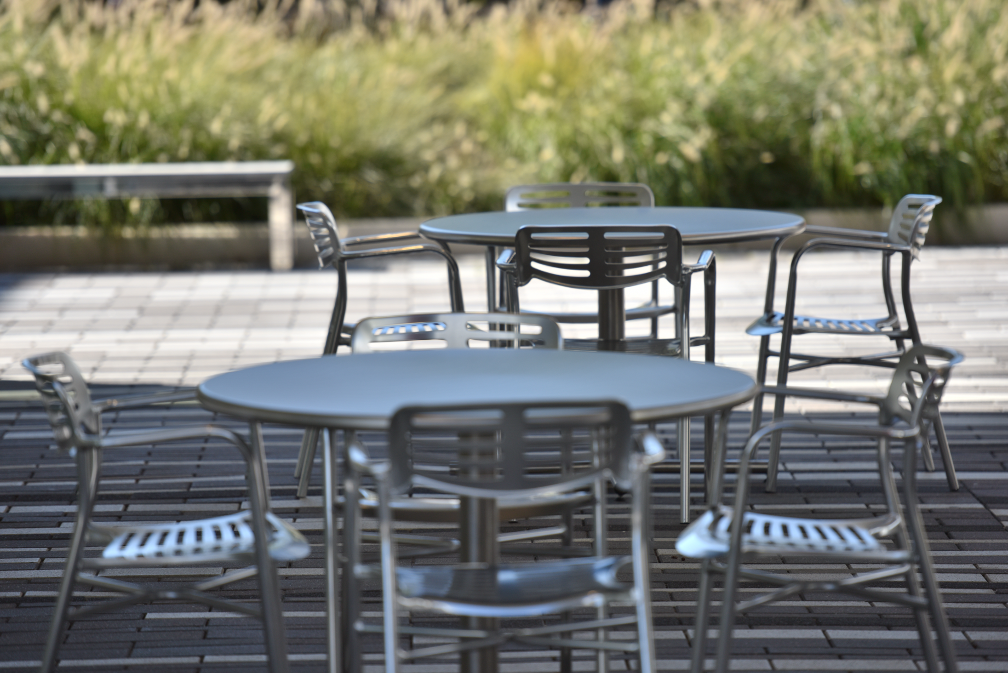 Aluminum is a versatile material that is used widely throughout the United States for manufacturing furniture. It offers natural beauty and durability, and it is also relatively lightweight, making it well-suited for furniture manufacturers.
If you are a manufacturer in the furniture industry that is looking for a reliable metal supplier to accelerate your processes, you can count on our team at National Kwikmetal Service (NKS). We are the premier aluminum slitting company in Oklahoma City, Oklahoma, and we have the flexibility to quickly accommodate orders of all sizes.
We are going to discuss the use of aluminum in the furniture industry today, and we're also going to review some of the characteristics that make it well-suited for furniture production.
Is Aluminum Appropriate for Making Indoor Furniture?
Aluminum is a popular metal for manufacturing indoor furniture. It is malleable, durable, and sustainable. The metal can be recycled repeatedly, requiring about 95% less energy than the production of new aluminum.
In interior design, aluminum is highly regarded as a fashionable metal. Apart from being hard-wearing, it is lightweight and aesthetically pleasing, which makes it a popular metal in the indoor furniture segment.
Is Aluminum Good For Outdoor Furniture?
Aluminum isn't just used for indoor furniture — it is also a fantastic metal for manufacturing outdoor furniture. The metal can be worked into various intricate shapes for outdoor designs, and it is also relatively affordable and low maintenance. Furthermore, polyester powder coating protects the metal against external elements, making it resistant to scratching, weather fluctuations, peeling, and fading.
Aluminum Has a Simplistic Charm
Aluminum furniture offers sophisticated and contemporary styles. It also offers incredible strength, and it can be treated with corrosion-resistant finishes by a reputable aluminum slitting company in Oklahoma City, Oklahoma. The metal can be fabricated into high-quality and aesthetically pleasing final products.
Intricate Shaping Is Possible
Almost all stainless steel fabrication techniques can be applied to aluminum, making the process quick and relatively affordable. Any well-established aluminum slitting company in Oklahoma City, Oklahoma can cut, form, roll, weld, and finish the metal relatively easily. The malleability and elasticity profile of the metal offers the flexibility to create complex shapes, which isn't always possible with steel.
The Sustainability Angle
Aluminum is 100% recyclable, and it can be recycled without compromising its inherent value. In fact, it is estimated that nearly 70% of all aluminum produced in the world is still in use today. With that said, it is no surprise that aluminum is an environmentally friendly option when manufacturing indoor and outdoor furniture. Manufacturers can build furniture that lasts and doesn't eventually end up in landfills.
The Bottom Line
Aluminum possesses excellent qualities with regard to its physical properties and aesthetic value. With time, the furniture market has evolved to offer more efficient designs that are built to last. There is great potential within the furniture market to achieve highly valued products. When you partner with the right aluminum slitting company in Oklahoma City, Oklahoma, you can create value and meaning for your customers.
Looking for the Premier Aluminum Slitting Company in Oklahoma City, Oklahoma?
At National Kwikmetal Service (NKS), we know how important it is for furniture manufacturers to choose the right metal for their unique applications. As the premier aluminum slitting company in Oklahoma City, Oklahoma, we have knowledgeable and dedicated metal experts on staff who are committed to helping you find the appropriate metal grades for your specific end-use. Regardless of your needs, we can provide a solution. Contact us today at 1800-722-5029 to discuss your project.