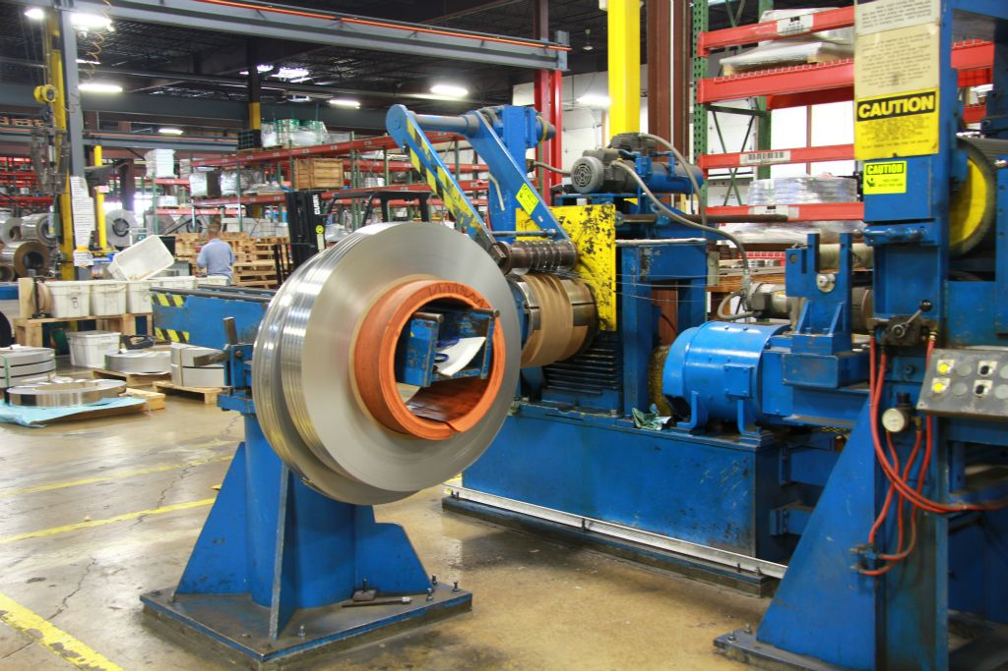 Aluminum is a unique, popular, and cost-effective choice for manufacturing jobs all over the world. Aluminum coils and sheets are commonly used in the aviation, automotive, energy, medicine, and the marine industries. In addition, they are commonly used to make household appliances and utensils.
If you are a manufacturer that works with aluminum, it's important that you take the time to find the right supplier. When looking for a high-quality aluminum supplier in Miami, you'll want to look for a company that provides exceptional customer service, provides high-quality materials, and has the equipment and machinery to effectively slit your materials. Not sure how to navigate the process? That's where NKS can help.
As the top-rated aluminum slitting company in Miami, Florida, our experts are going to answer some of the common questions about the aluminum slitting process below.
Why choose aluminum?
Aluminum is lightweight, affordable, corrosion-resistant, and readily available. This malleable metal is strong, repeatedly recyclable, thermally conductive, and has various applications. The automobile and packaging industries remain the largest consumers of aluminum. Sustainability continues to be top of mind for consumers, now may be the time to consider aluminum.
Why utilize aluminum slitting?
When you partner with an aluminum slitting industry expert for your metal needs, you take advantage of sustainable practices. It helps streamline material flow, maintain consistency, reduce labor costs, and minimize product scrap.
How does aluminum slitting work?
Specially designed slitting machines are fed with wider aluminum coils that cut them precisely into narrow strips with slitting knives. The process is carried out for either inventory purposes or when a customer orders specific products. As a full-service metal center in Miami, Florida, we at NKS can transform your aluminum product to suit your project specs, and we can also provide products from our own stock.
Are there any problems encountered with coil slitting?
Common aluminum slitting problems might include burr, camber, edge waves, knife marks, or inconsistent widths. However, most of these issues can be attributed to poor material quality or incompetent slitting capabilities. At NKS, we are known for our stellar processes and happy clients, and you can trust the process and our skills for consistent slitting every time.
What are your slitting capabilities?
At NKS, we utilize state-of-the-art in-house slitting technology to guarantee precision with your orders. We have seven high-performance slitters, knowledgeable operators, and even next-day deliveries (upon prior request). Click here to read more about our capabilities in depth.
How to find the best aluminum coil supplier?
Not every aluminum coil or sheet supplier is created equal. But the coil quality makes all the difference with the final product. Therefore, it is best to partner with someone who has the relevant expertise and can provide burr-free, camber-free coils at competitive rates while maintaining delivery standards. If you are already looking to partner with a dependable aluminum slitting company in Miami, Florida, look no further than National Kwikmetal Service.
Looking for the Top-Rated Aluminum Slitting Company in Miami, Florida? Contact NKS.
The team at National Kwikmetal Service works tirelessly to supply high-quality aluminum sheets and coils throughout the Miami area and beyond. When you partner with the top-rated aluminum slitting company in Miami, Florida, you'll have the peace of mind that your order is being processed by a team of highly trained metallurgists. Regardless of the size or complexity of your order, NKS can accommodate your needs. 
Contact NKS today at 1800-722-5029 (toll-free) to discuss your project details. Our team will be happy to answer and questions you may have along the way.