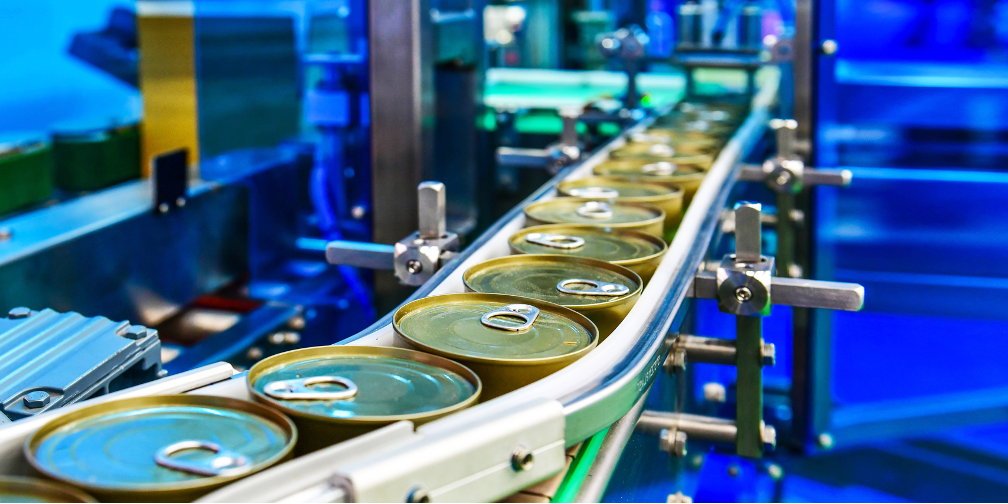 Aluminum is an incredibly popular, lightweight, and corrosion-resistant material. It is soft, malleable, and is commonly used for airplane parts, window frames, consumer electronics, spacecraft components, and so much more.
The food packaging industry uses aluminum to make cans, foils, other wrapping materials, and different kitchen equipment and utensils. The reason aluminum is so prevalent today is that it's easy and abundantly available in the earth's crust. This aluminum slitting company in Memphis, Tennessee is going to review some of the different aluminum grades below, and we'll also explain why they're well-suited for the food packaging industry.
The Different Types of Aluminum Grades
Alloy 1100, a commercially pure aluminum variant, makes a suitable choice for chemical and food industry applications. It does well in applications requiring difficult forming. The product provides excellent workability, ductility and can be welded using any technique. Its corrosion resistance is commendable, and this makes it a common grade for food-related component manufacturing.
A few other aluminum grades that are popularly used around the world include:
Alloy 2011 – An alloy excellent for producing complex parts
Alloy 2014 – A copper-based, high-strength alloy ideal for aerospace applications
Alloy 2024 – This is a high strength aluminum alloy product
Alloy 3003 – A widely used grade that can be welded, spun, drawn, or brazed
Alloy 5052 – Good in the marine atmosphere
Alloy 6061 – Best for products requiring strength, corrosion resistance, and better appearance
Alloy 6063 – An architectural alloy
Alloy 7075 – Useful for highly stressed parts
Consult an aluminum slitting facility in Memphis, Tennessee, to determine the most suitable alloy for your unique project requirements. As far as food-grade aluminum goes, Alloy 1100 performs well, and it's safe and nontoxic.
Aluminum Is Like a Miracle Metal
Aluminum offers maximum benefits over other metals for food packaging. The material distributes heat uniformly, is sterile and safe for use with foodstuffs, and is fully recyclable. It is perfect for both household and industrial uses. Regardless of a component's design specifications and complexity, aluminum is made to be fully functional. Your creativity or product specs are the only limits when using aluminum for manufacturing commercial parts.
Another reason aluminum is more preferred for food packaging is that it can maintain its integrity for much longer. Its longevity provides protection all through a product's shelf life without being affected by environmental influences.
Since aluminum is lightweight, it also incurs lesser transportation costs compared to heavier materials. Due to its lightweight properties, even the final products turn out much less hefty yet never compromise quality.
Being endlessly recyclable provides significant energy savings, and it also transmits fewer factory emissions from production processes. Thus, aluminum isn't only malleable, budget-friendly, and versatile but is environmentally sustainable for food packaging applications.
According to The Aluminum Association, it is indeed the metal of modern life. This miracle metal is a vital part of the contemporary world, multiple industries, having infinite potential, and a sustainable future.
Looking for the Top-Rated Aluminum Slitting Company in Memphis, Tennessee?
Aluminum is a versatile material that is not only used in the food packaging industry, but in almost every other industry today. If you're looking for a reliable and knowledgeable aluminum coil, sheet, or roll supplier, look no further than National Kwikmetal Service (NKS).
As the premier aluminum slitting company in Memphis, Tennessee, we offer convenient and cost-effective aluminum slitting services to all our customers. If you're interested in learning more about our services, please do not hesitate to contact us at 1-800-722-5029 (toll-free) to get in touch with our specialists. You can also request a quote online and we'll get in touch with you shortly.