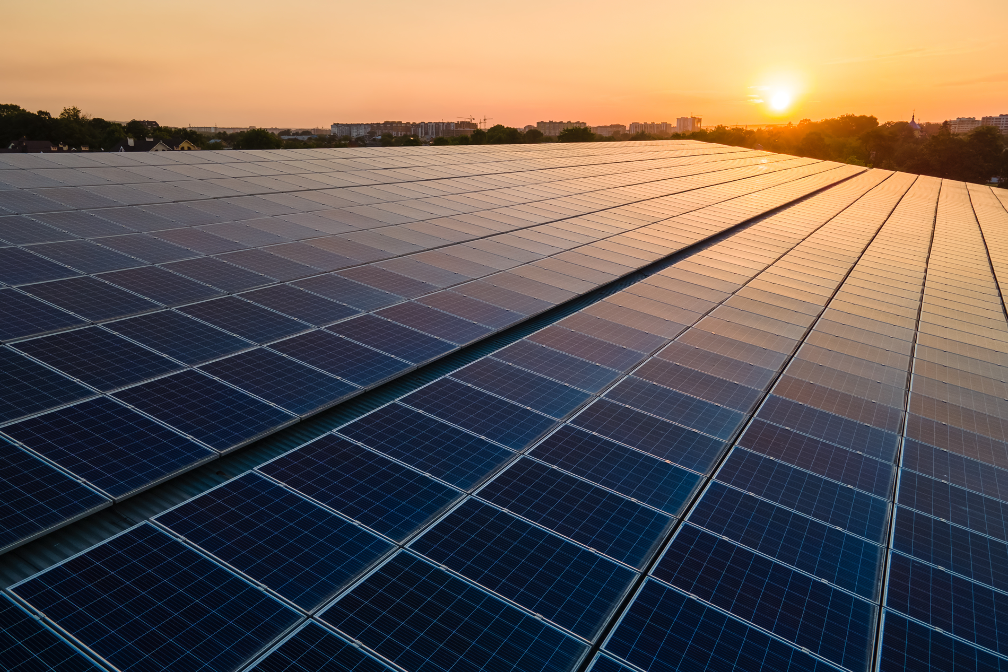 Aluminum is a key material used in the solar power industry. In fact, it accounts for more than 85% of most solar components. The malleability, technical capability, recyclability, and lightweight properties of aluminum make it the go-to choice for many solar panel manufacturers.
There is a massive need for this metal in the sector, but it also demands a detailed eye and an expert hand to make the most of the material for these unique needs. If you are a producer of solar power products, we can help accommodate your need for the right raw materials.
As the premier aluminum slitting company in Kansas City, Missouri, National Kwikmetal Service (NKS) is here to help manufacturers source quality materials and accelerate their processes. But before we get into that, we are going to discuss some of the ways in which aluminum is used in the solar power industry today.
How Is Aluminum Used in the Solar Power Industry?
As solar power becomes more mainstream, several new businesses are coming to the forefront. The demand for clean, renewable energy is mostly responsible for driving this innovation. Moreover, governmental rebates and subsidies make it enticing for new manufacturers to enter the space.
However, due to the plummeting costs and enhanced versatility of solar energy, the sector is set to see even higher growth in the coming years. This is largely thanks to materials like aluminum that accelerate this level of industry development and drive the industry forward.
Apart from aluminum, solar components require the use of materials like glass, plastic, copper, zinc, silicon, silver, and more. However, aluminum is being extensively used in the sector to give the needed strength to all manufactured products. The metal adds that much-needed layer of protection and structural stability to withstand the elements.
Aluminum plays a predominant role in the functionality of solar power systems. It offers ease of fabrication, resistance to extreme conditions, ease of transportation, and recyclability. Without much hassle, reputable aluminum slitting companies in Kansas City, Missouri can cut and manipulate aluminum to precise specifications.
When you partner with a reliable and experienced aluminum slitting company in Kansas City, Missouri, they can provide the best quality coils and sheets needed for your manufacturing processes. The metal is also cost-efficient and has a promising future, which makes it an even better choice for solar power needs.
Aluminum can be used to make high-quality solar panel frames, and its strength gives them the needed support. It is also a cost-effective energy conductor compared to silver, which is highly expensive and not as abundantly available as aluminum. When it comes to the solar power industry, aluminum is also preferred over stainless steel because it's easy to work with, can be made thinner, and will not rust or spark.
The metal is non-toxic, environmentally sustainable, and 100% recyclable. In short, if you are a manufacturer in the solar power industry, aluminum is a fantastic material that can be used for a wide range of applications.
Looking for the Top-Rated Aluminum Slitting Company in Kansas City, Missouri?
The solar power industry is growing at a rapid rate, and it requires affordable, innovative solutions to keep its operations going. This is where aluminum enters the picture. It is an excellent material that can help manufacturers save money and natural resources without sacrificing their project's integrity. 
As a top-rated aluminum slitting company in Kansas City, Missouri, NKS is proud to be recognized as the premier supplier of slit aluminum coils for manufacturers in the solar power industry. Are you ready to order aluminum for your upcoming project? If so, do not hesitate to contact us today at 1800-722-5029 to get started.