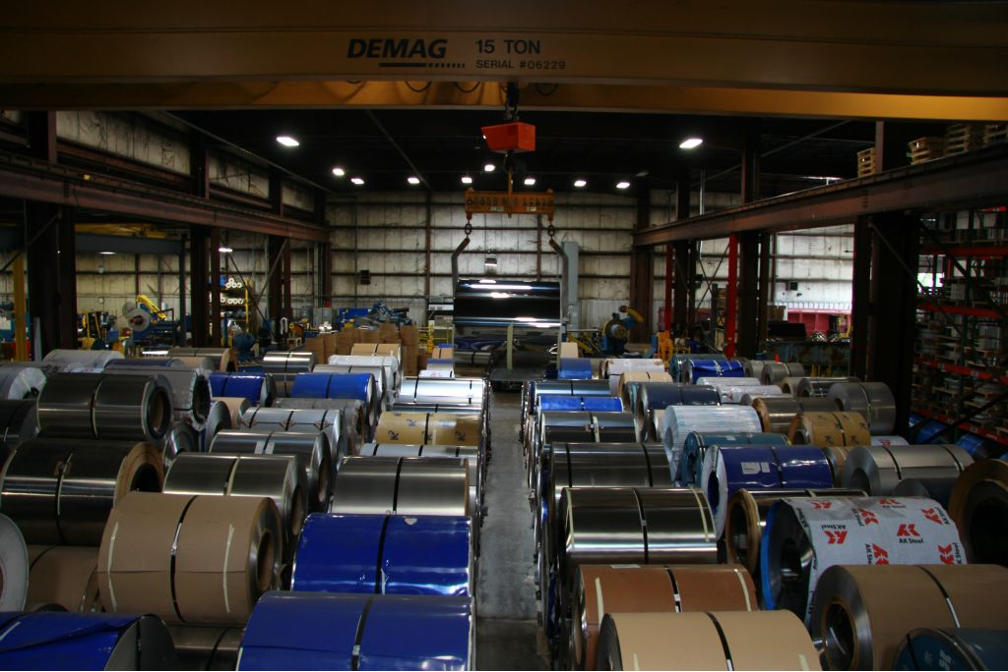 Aluminum is a popular choice for both commercial and industrial uses. Due to its distinctive characteristics, the demand for aluminum coil, sheets, and rolls is constantly rising and keeps suppliers busy. Whether you are in the business of manufacturing automotive components, boats, household appliances, or something entirely different, the aluminum coil quality can make all the difference in your final product.
If you are looking to buy high-quality aluminum sheets or coils, it is essential to choose a company that can address your project needs without compromising on product safety and quality. Below, this aluminum slitting company in Denver, Colorado is going to explain how to find the right aluminum coil supplier for your needs.
Selecting the Best Aluminum Coil Supplier
Although most aluminum coil suppliers in Denver, Colorado will guarantee their stellar reputation and quality of products, a few things set one coil supplier apart from the others. As part of the selection process, spend time researching the following to hire the company that can accommodate your needs.
Professional Background
When choosing an aluminum slitting company in Denver, Colorado to procure quality coils or sheets, take a good look at the company's professional background. Check their online reviews, review their past work/clients, look at their social media presence, and thoroughly study their website. You can use these to gauge the supplier's credibility, integrity, and professionalism. These are some of the best indicators to determine if the aluminum coil supplier provides quality and service.
Expertise
The metal supplier's level of expertise is one of the most crucial traits to consider. It is important to choose the one who is knowledgeable in their field, well-versed with the different characteristics of aluminum slitting processes and has the resources to complete all orders accurately and on time. Beyond being familiar with the product and procedures, the supplier should be aware of storage and delivery considerations.
Product Quality
If you are like most customers, the quality of the product is important. And you want the best for what you pay. Talk to your shortlisted suppliers about how they maintain the quality of the product. Aluminum coils can form a burr, camber, and other impairments when slit inadequately. You should look for a supplier who can provide quality and justify the price they charge.
Competitive Prices
Ask yourself, does the supplier deliver value? An experienced aluminum supplier will procure the best quality raw materials, size them to custom dimensions, and offer them at the most reasonable (competitive) price. A good aluminum supplier should be able to provide aluminum that fits within a reasonable budget.
Delivery Standards
Besides competitive prices and quality, the aluminum coil supplier should also provide deliveries to the highest standards possible. Therefore, look for a slitting company in Denver, Colorado that values delivery performance. Ensure they have the time, expertise, best-in-class slitters, skilled operators, and other resources to efficiently and reasonably handle, package, and transport the coil on your schedule.
Looking for the Top-Rated Aluminum Slitting Company in Denver, Colorado?
Aluminum is a unique metal with a broad range of applications. It can also be recycled repeatedly without altering its characteristics. Pure aluminum may be relatively soft, but when alloyed (with copper, magnesium, silicon, or zinc) and adjusted accordingly, aluminum becomes highly applicable for a wide range of purposes.
Are you looking to partner with the top-rated aluminum slitting company in Denver, Colorado? If so, NKS is here to help. Regardless of what you intend to use — strips, coil, or sheets — National Kwikmetal Service can deliver a material that is tailored to your custom specifications. Contact us today to get started.