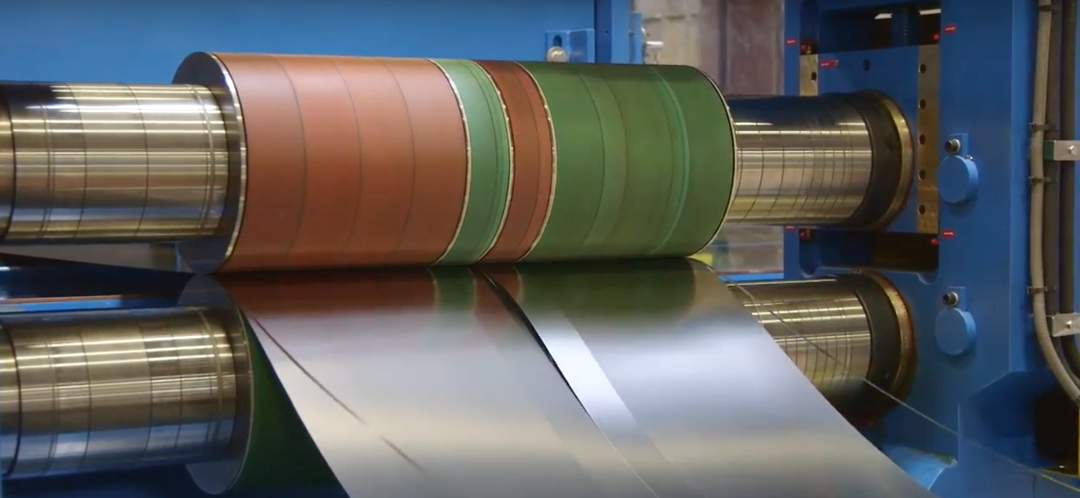 Grade 430 stainless steel is by far the most sought-after non-hardenable, straight chromium type of stainless steel. It is a general-purpose alloy that falls under the ferritic stainless steel class. Type 430 offers an excellent combination of (mild) atmospheric corrosion resistance and formability, with many useful mechanical properties. This grade of stainless steel can also be enhanced and be reflectivity enriched with bright annealing. It is highly magnetic, and it's ideal for use in the automotive, architectural, and several other industries. At National Kwikmetal Service, we employ a highly efficient and qualified workforce with the most up-to-date equipment and advanced technology to slit compact, malleable, and lightweight coils.
Characteristics of 430 Stainless Steel
430 stainless steel slit coils have a high chromium content, which is why they offer exceptional resistance to weathering (particularly under standard atmospheric conditions). It is capable of forming passivized chromium oxide barriers, which makes the coil sturdy and durable. This property allows the 430 grade of stainless steel to self-renew its protective layer quickly. The coils are fabricated by bending, pressing, drawing, and heading to best suit your requirements. Alloy 430 can also be welded — however, the weldability process is quite restricted.
In general, it is much more affordable than many other ferritic steel types. Stainless steel 430 slit coils are excellent for non-critical indoor environments. They easily resist chloride-induced stress corrosion, and they can even repel corrosion caused by dilute organic acids and various alkalis. This characteristic makes it ideal for specific chemical applications, as it counterattacks oxidation even under high temperatures. Since it also polishes well, type 430 makes an exceptional choice where cosmetics are important.
Applications for 430 Stainless Steel
430 stainless steel coils have diverse and vast applications, especially for food services and industrial products. At NKS, our 430 stainless steel slitting is done in accordance with all international standards. We make sure there are minimum bur and camber, and the coil achieves maximum flatness. With our state-of-the-art machinery, all of the coils we distribute can be produced in a variety of sizes, dimensions, and grades.
NKS has a strict quality control process in place. Once the coils are fabricated, we thoroughly check and examine these under multiple parameters. This ensures that any products made in our facilities are safe for all industrial applications.
Some of the significant and more specific uses of 430 grade steel include chemical equipment, builders' hardware, automotive trim and molding, dairy processing equipment, sanitary fittings and valves, cooling coils, cryogenic vessels, kitchen trim and equipment, tobacco machinery, oil well filter screens, shipping drums, furnace parts, beer barrels, pressure vessels, evaporators, and much more.
Contact Us for Your Dallas, TX, 430 Stainless Steel Slitting Needs
National Kwikmetal Service (NKS) is a nationally acclaimed distributor of high quality 430 stainless steel slit coils that proudly services the Dallas, TX area. We offer stainless steel coil slitting services for industrial and fabrication purposes. All of our coils are processed under the guidance of certified and highly trained workers.
Dallas, TX, 430 stainless steel slit coils have several outstanding features, including resistance to abrasion, corrosion, stress, and crevice cracking. This material also offers excellent workability at high temperatures. We provide stainless steel slitting services in a variety of lengths and widths, and we can also custom cut any materials to your exact specifications. Moreover, we ensure the highest quality of packaging, so the consignment safely reaches its ultimate destination. For more information about our supply range of 430 stainless steel slitting services, please feel free to reach out to our staff directly. You can call us at 1800-722-5029 (toll-free) or request a free quote today.