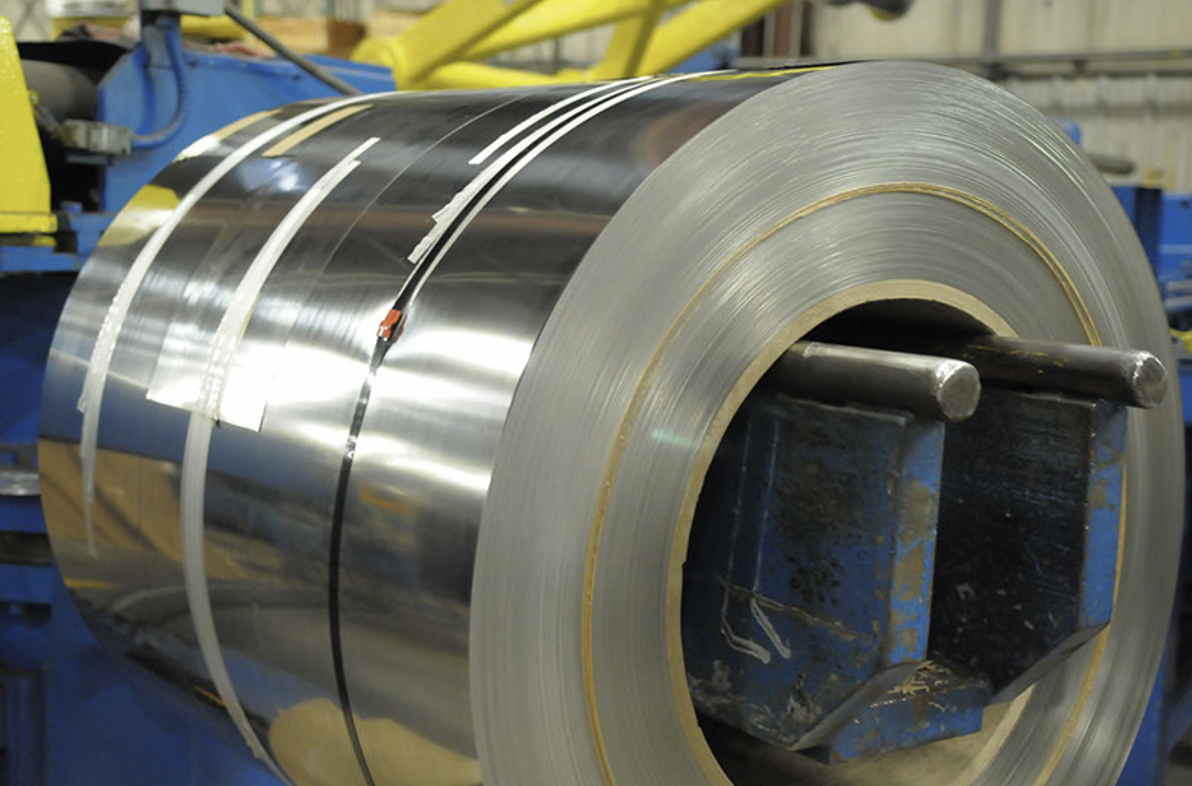 The 400 series stainless steel was the first-ever version of stainless steel. It consisted of martensitic and ferritic products, with chromium being the only alloying element. This made the series reasonably priced compared to many austenitic grades.
They are magnetic, more resistant to chloride, and can also be strengthened with heat treatment. Amongst its most widely used varieties are type 409, 430, and 439 stainless steel, which are sturdy and exceptionally durable. Interested in learning more? We're going to discuss everything you'll need to know about 400 series stainless steel slitting in Milwaukee below.
400 Series Stainless Steel: An Overview
This series is the one that contains around 11% to 22% chromium content, about 2.5% nickel, and 1% carbon content. These are usually magnetic, and they are known to provide excellent surface finishes.
It can be furnished in a wide range of strengths and hardness. Plus, the martensitic types may consist of up to 15% ferrite. These grades, in comparison with the 300 series of stainless steel, aren't as resistant to corrosion and wearing. However, the products perform well under specific environments, and they offer better corrosion resistance than the 200 series.
Type 400 stainless steel can be thought of as an iron, carbon chromium alloy. Its martensitic structure and the iron element give it a magnetic property. This series is most commonly identified by its smaller thermal expansion coefficient, as well as its affordable price. Some varieties also add aluminum, copper, and titanium elements to improve corrosion resistance, deep drawing performances, weldability, and temperature strength.
The various applications these may be suitable for include the following:
Automobile exhaust components, boiler combustion chamber, electronic products, mechanical construction parts, processing tools, tableware, turbine blades, valves, washing machines, and more.
All in all, the 400 series offers a cost-effective solution for a wide range of applications.
400 Series Stainless Steel: Different Types
Below, we're going to discuss some of the most commonly used 400 series varieties that you should know about. Keep in mind, all of these can be readily available in coil, sheet, and strip forms.
Type 409 – Type 409 is a stabilized ferritic product that provides improved corrosion and oxidation resistance. The variety produced with enhanced formability is popularly known in the industry as "High Performance" or "Ultra Form."
Type 410 – Type 410 is a martensitic variety with good corrosion resistance, and it exhibits higher strength and hardness. Under hardened and annealed conditions, it's magnetic properties can be achieved with heat treatments.
Type 420 – Type 420 has excellent corrosion properties upon hardening, and it also offers good ductility when annealed. Having more carbon than type 410 makes it better in terms of hardness. It's a martensitic type that's widely used for a variety of domestic applications.
Type 430 – Type 430 is a low carbon ferritic variety that's ferromagnetic and offers good resistance in mildly corrosive environments. At elevated temperatures, it's oxidation resistant, ductile, doesn't work harden, and does well in forming, drawing, and bending processes.
Type 439 – Type 439 is a ferritic variety designed to withstand corrosion under various oxidizing environments. This can be used in cold formed, welded, or annealed conditions. Moreover, it provides excellent oxidation resistance for automotive as well as residential applications.
Looking for a Reliable 400 Series Milwaukee Stainless Steel Slitting Company?
NKS has a massive inventory of 400 series stainless steel coils in diverse finishes, grades, gauges, and tempers. Based on the end-use, we can identify and supply the option for your needs.
We provide 2D, 2B, Bright Annealed and Polished finishes, along with .003" to .187" gauges in widths up to 52.000".
If you would like to learn more about our Milwaukee stainless steel inventory, pricing, slitting capabilities, etc., please feel free to call our toll-free number at 1800-722-5029. We're also available online — just fill out this contact form, and an NKS representative will get in touch with you as quickly as possible.