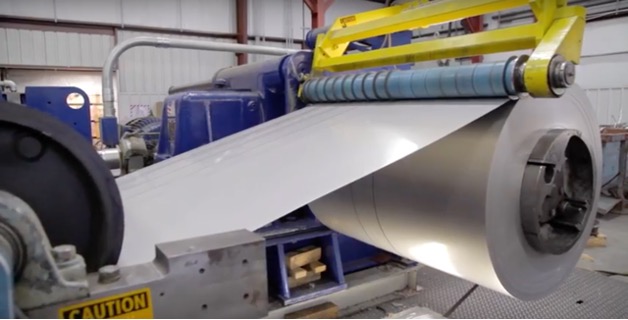 A well-established and competent 316 stainless steel slitting service provider functions as an extension to your organization, offering concrete results. However, to get the most out of your metal slitting partner, it's important that you hire a company that has sufficient experience, necessary resources, a skilled workforce, fits your budget, and provides great customer support.
Without proper support, you may face quality issues and time delays, leading to considerable losses. So, when looking to hire the best stainless steel slitting company in Philadelphia for your next big project, you should consider the following factors:
Why Choose Grade 316 Stainless Steel?
316 stainless steel is a popular choice since it offers the best corrosion resistance amongst all 300 series products. The grade is non-magnetic and contains more nickel as well as molybdenum content. Type 316 is an austenitic alloy resistant to corrosion. However, it can be vulnerable if exposed to higher levels of chlorine for prolonged periods. The product can be used in highly acidic and caustic environments that can otherwise eat away many other metals.
It has the same material composition as another popular choice: type 304. However, type 316 comprises carbon, silicon, chromium, nickel, manganese, and iron, unlike 304. Besides, its chemical composition is quite dense, and it also does well in marine applications, medical applications, chemical processing, and photographic equipment.
Hiring the Best 316 Stainless Steel Slitting Company in Philadelphia
If you're wondering how to narrow down the most trusted company for slitting applications, here are five factors to consider who you must partner with for 316 stainless steel slitting in Philadelphia:
1. Budget
First things first — it is important to keep your budget in mind to determine who you may want to contract with. Request multiple quotes and see who fits the criteria. Prices may vary with different facilities in Philadelphia; however, choose the one that can meet quality standards, stay on the production schedule, and offer competitive rates.
2. Experience
Don't just consider the years; gauge their know-how and expertise regarding the services you expect. Find out the kind of projects they've undertaken in the past and if they have the skills to take up your project scale. Besides, the lack of a competent workforce may also impact your project, so make sure you consider the collective experience.
3. Quality Work
The term quality easily gets thrown around at every website and banner indicating superior services. However, not all metal slitting facilities are created equal. The goal is to find someone who possesses professional-grade, highly durable equipment and produces products that don't compromise the product features. It is recommended to ask for relevant certifications and request portfolios to understand their processes and whether or not they tackle every product with utmost care.
4. Equipment and Capabilities
Another factor to consider is the facility's equipment and capabilities to handle your project. Know if they can provide valuable advice on materials, have time-saving processes, utilize state-of-the-art machinery, stock inventory, and cater to tailored requests while delivering quality work and affordability.
5. Customer Service
If the service provider doesn't seem to understand your budget and requirements or appear dedicated to your requests, search for another company. Customer service is much more than taking the order and delivering it on site. Don't just settle with the first slitting facility you come across in Philadelphia. Speak with a few others and see who's willing to invest the needed care, time, energy, and expertise into your 316 stainless steel slitting project.
Looking for Reliable Aluminum and Stainless Steel Slitting Services in Philadelphia? Allow NKS to be the Solution for Your Next Project.
With years of experience and cutting-edge stainless steel slitting capabilities, NKS offers its Philadelphia customers a suite of services to guarantee success for any project. Whether you're looking for 316 stainless steel, or any other grade, we are the company to call. Contact us at 1800-722-5029 (toll-free) today to learn how we can help.