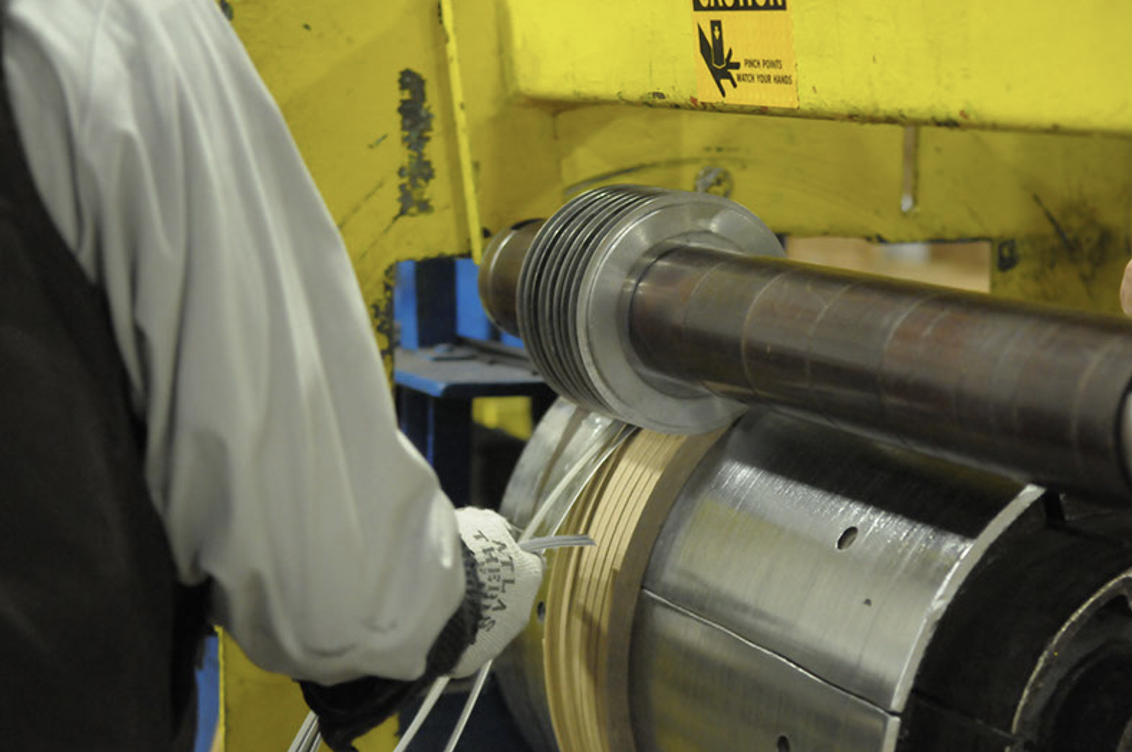 Grade 304 stainless steel can be used for a variety of purposes. It's one of the most widely used stainless steel products, and it's also available in multiple forms and finishes. It's ideal for forming and welding projects due to the fact that it offers a balanced, austenitic structure. At National Kiwkmetal Service, we have a large stock of high-quality type 304 stainless steel coils, rolls and sheets. Plus, we also cater to custom slitting requirements to suit precise requirements.
Type 304 Stainless Steel Features
Type 304 is a dominant grade that is suitable for most commercial and domestic applications. In general, it has at least 18% chromium and 8% nickel content. It's quite versatile, and it exhibits several excellent properties. Here's a quick overview on the features that make type 304 a fantastic stainless steel product:
Corrosion Resistance
The nickel content in type 304 makes it resistant to slightly aggressive organic acids. Plus, it can also withstand oxidizing environments due to the chromium it contains. Moreover, type 304L and 304H perform equally well under corrosive environments.
Heat Resistance
Grade 304 stainless steel has good oxidation resistance in alternating service up to 1500°F. In continuous service, the resistance is excellent up to 1700°F. We don't recommend using the metal continually in the 800°F – 1580°F range.
Excellent Weldability
This grade is considered to be the most weldable high-alloy steels. It performs well with or without fillers, and it can be easily welded using any of the common welding processes. Heavier sections may, however, require post-weld annealing.
Machinability of Type 304 Stainless Steel
It already has good machinability, but you can enhance its machining by keeping cutting edges sharp, employing chip breakers, and lowering thermal conductivity.
Cold Treatment
The product readily work hardens, and it requires rapid annealing to alleviate work hardening and prevent cracking. Once fabrication is complete, full annealing must be employed to ease internal stresses.
Type 304 Stainless Steel Applications
Grade 304 stainless steel can be used in most commercial applications, but it's commonly used for architectural paneling, braces, heat exchangers, kitchen equipment, marine equipment, threaded fasteners, and much more. Additionally, it can also be used for manufacturing automotive trims, cutlery, brewery equipment, flexible hoses, hinges, hypodermic needles, tubing, sinks, sanitaryware, screws, and more.
For these purposes, the product can be supplied in various forms — including coils, sheets, and strips. We at NKS have the ability to deliver any of these forms based on our customers' needs.
Type 304 Stainless Steel Slitting in San Antonio
This particular grade, along with many others, can be slit in both annealed and tempered conditions. When you partner with a qualified and competent service provider like NKS, you'll receive peace of mind and guaranteed customer satisfaction.
We use state-of-the-art equipment to slit all of our stainless steel products in San Antonio. Different components, including the uncoiler, slitter, as well as recoiler, operate in perfect alignment, ensuring precision slicing every time. Our machine operators at NKS calculate and align the knife clearance, along with the cutter spacing, to make sure you receive nothing short of excellence.
We at NKS understand that quality equipment and superior knowledge leads to a job done well. Our expertise gives us the ability to cater to our customers' exact needs. When it comes to 304 stainless steel stilling in San Antonio, there is no company that outperforms NKS.
If you would like to learn more, you can check out our stainless steel slitting capabilities here. Or, if you would like to discuss your options with our staff, you can call us at 1-800-722-5029 or request a quote online. Our representatives will be happy to help accommodate your needs and help you make a choice.