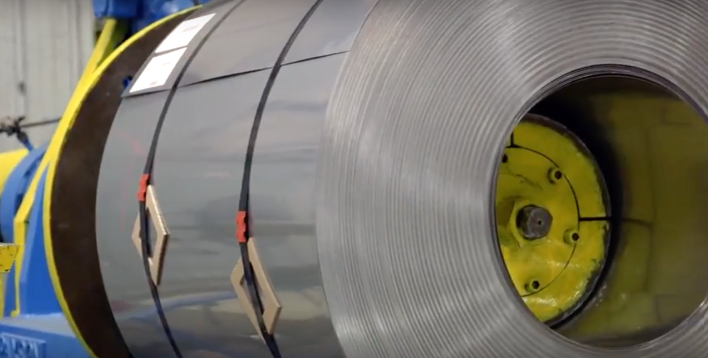 Are you seeking a cost-effective alternative to the 200 and 300 series stainless steel grades that can handle even the harshest temperatures? Then you should consider 409 stainless steel.
Grade 409 stainless steel is a general-purpose, titanium-stabilized, ferritic alloy that offers excellent chemical, mechanical, and physical properties. It is commonly said to be the most workable stainless steel due to low chromium content.
Moreover, it is an ideal choice for applications where visual appeal is not a primary consideration.
Type 409 is typical for uses that demand more weldability and complex shaping — such as with automotive or non-automotive exhaust systems, mufflers, agricultural spreaders, tubular manifolds, fuel filters, heat exchanger tubing, and much more.
Product Description of 409 Stainless Steel Coil or Roll
Type 409 stainless steel offers a unique combination of shelf life with heat, oxidation, and corrosion resistance. The generic grade is now replaced by several sub-grades, which all have differing titanium and niobium stabilization requirements. Each of these may be certified as UNS S40900, unless any customer individually specifies a particular UNS designation.
Its low chromium content offers improved resistance, while its titanium and low carbon levels make it non-hardenable at annealing temperatures. These two also stabilize the steel and prevent the formation of chromium carbides. Type 409 stainless steel is also sometimes called "Ultra-Form", or "High Performance."
The alloy is relatively affordable, and it does not rust out as early as some other steel grades under normal operating circumstances. However, a chemical reaction may oxidize 409 surfaces to some extent, turning it light brown in color. Regardless, it still offers more strength, extended life, and better tolerance than many other options.
Fabrication
T409 can be processed in several ways. Fabricators can blank, cut, draw, form, stamp, and weld the alloy to produce different parts without much difficulty. 
Heat Treatment and Resistance
Thermal treatment does not harden Type 409 stainless steel. Also, annealing process must be done at temperatures ranging from 790 to 900° Celsius, accompanied by air cooling. It offers scaling resistance at around 675 to 815° Celsius under continuous to intermittent operations.
Forming
Being easily formable, type 409 makes a suitable choice for deep drawn applications without much effort. These characteristics are similar to carbon steel, which make the product a popular substitution.
Welding
Type 409 is commonly welded by the arc welding processes, and it must be pre-heated to a specific temperature for proper welding. The welder must apply proper care with minimum heat to mitigate the formation of grains. Its elasticity can also be improved by annealing post welding.
Corrosion Resistance
Having excellent resistance to atmospheric corrosion, this grade is superior to several martensitic types of metals in most applications. It is repellent to sulfates, chlorides, and many other organic acids. Occasional red rust may show up at times, which is why it is generally not suggested for decorative uses.
Excellent fabrication, combined with corrosion resistance, makes this grade of stainless steel a popular choice throughout a number of industries.
Looking For 409 Stainless Steel in Indianapolis? Contact Us!
National Kiwkmetal Service has a history of around 30 years in the stainless steel industry as one of the leading suppliers. Our warehouses are fully equipped to carry a range of stocks and supply the unique needs of both large and small-scale manufacturers in North America. 
We can also accommodate additional grades and sizes upon request, regardless of the complexity.
Our reputation and facility capabilities, coupled with technical expertise, enables us to satisfy even the most stringent needs of today's competitive and quality conscious markets.
If you are looking to procure grade 409 stainless steel coil, sheets, or strips in Indianapolis, we can help! Get in touch with our representatives at 1-800-722-5029 to further determine which of our locations stock the products you need. You can also request a quote through our website, and we will get back to you as soon as possible.